'It's substantial': NYC man with $1.2mn worth of fentanyl arrested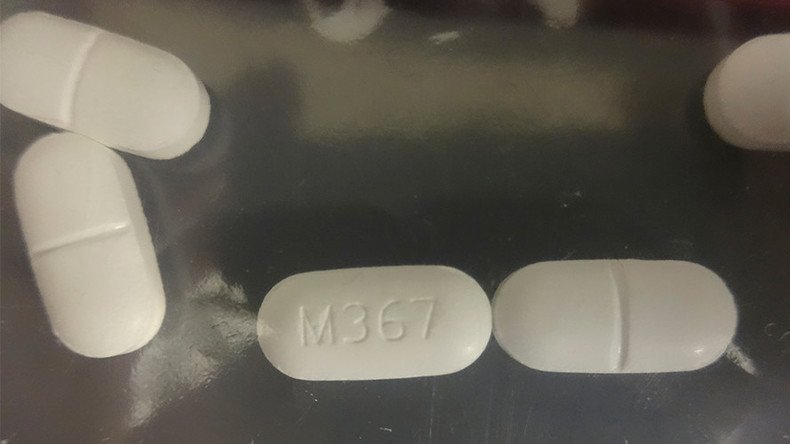 A Queens man has been arrested in Massachusetts after being caught with fentanyl worth $1.2 million in a duffel bag. The news was welcomed in Methuen where just days before, a baby was hospitalized for being exposed to the painkiller.
Robinson Rojas-Rosario, 32, is being held on $100,000 bail at the Methuen police station in Massachusetts after he was found to be carrying 33 pounds worth of China White fentanyl. Rojas-Rosario has pleaded not guilty to major drug trafficking charges, while Methuen police celebrated the arrest.
Police received a call Tuesday morning from a witness who claimed to have seen Rojas-Rosario step out of a taxi and retrieve a gun from his duffel bag, hide it on his person and then get back in the cab. When police arrested him, they did not find the gun, but they did find $1.2 million worth of fentanyl, an extremely potent painkiller.
"Officers opened the bag and found what appeared to be 15 packages, they observed the packages were suspected fentanyl, marked 'China White,'" Methuen Police Lt. Michael Pappalardo told the Boston Herald.
"Our streets are safer now," Mayor Stephen Zanni said in the press statement. "Any effort we can make in fighting the opioid epidemic is progress, but removing such a large amount of this deadly substance from our streets is a huge success."
The bust is one of the biggest in Methuen, a city with a population of about 47,255 people.
"It's substantial," Pappalardo said. "It will definitely have an impact in the area as far as supply and demand is concerned."
The news was well received in Methuen where this past Saturday, a 10-month-old infant was hospitalized after being exposed to fentanyl in an unrelated incident. The child was first taken to Lawrence General Hospital where she had to be revived twice before being airlifted to Tufts Medical Center in Boston, WCVB reported.
"The opioid epidemic knows no boundaries," Mayor Stephen Zanni said in a statement.
You can share this story on social media: