Man caught exposing privates on train has lewdness conviction overturned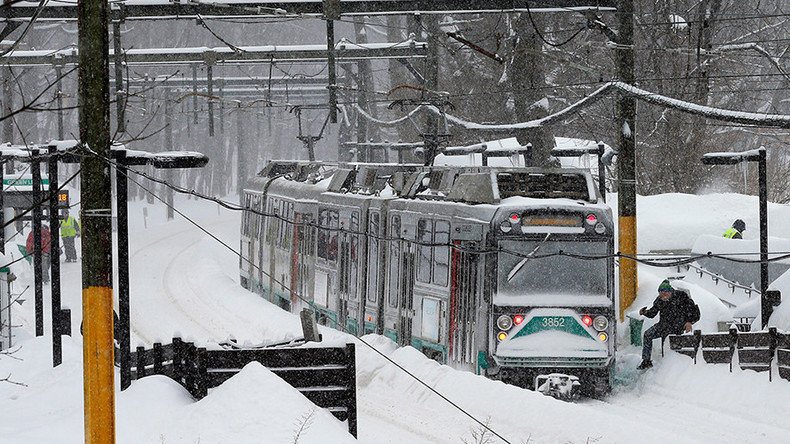 Lawrence Maguire was arrested for stroking his naked penis on the Boston subway six years ago, but the state's Supreme Judicial Court has overturned his conviction.
Massachusetts' public decency laws may seem like a relic of Puritan culture, but on Tuesday a Supreme Judicial Court ruling overturned the 2010 conviction of Lawrence Maguire, because prosecutors failed to meet the requirements of the laws. Maguire was arrested on the Boston subway after a Transit Police detective saw Maguire allegedly masturbating in the direction of a group of women.
Maguire was convicted by a Boston Municipal Court after the Transit Police detective testified that he was "disgusted" by Maguire's handiwork on the Green Line. He also detailed seeing Maguire seeming to point in the direction of three women waiting for an outbound train, but put his penis away and attempted to flee when he noticed the officer.
State public decency laws are surprisingly strict on these matters. While the officer may have been disgusted, no witnesses, including the women who may have witnessed the incident, testified that they were "shocked" or "alarmed" by Maguire's actions.
The state's highest court explained, "the detective was the only eyewitness who testified to the defendant's conduct" and that he was disgusted "after viewing the defendant's exposed penis, not for himself, but rather out of 'concern' for the women seated on the bench."
The state's highest and apparently most literal court continued, "Someone must be personally and 'in fact' 'shocked or alarmed' by the conduct; it is not sufficient that someone merely might be."
At the time of his arrest in October 2010, Maguire had been awaiting trial for doing the same thing on the Red Line two months before- he was also found not guilty in that case. This would apparently make him an excellent rights activist for masturbating on trains.
You can share this story on social media: