Senate Democratic leader regrets 'nuclear option' on filibuster reform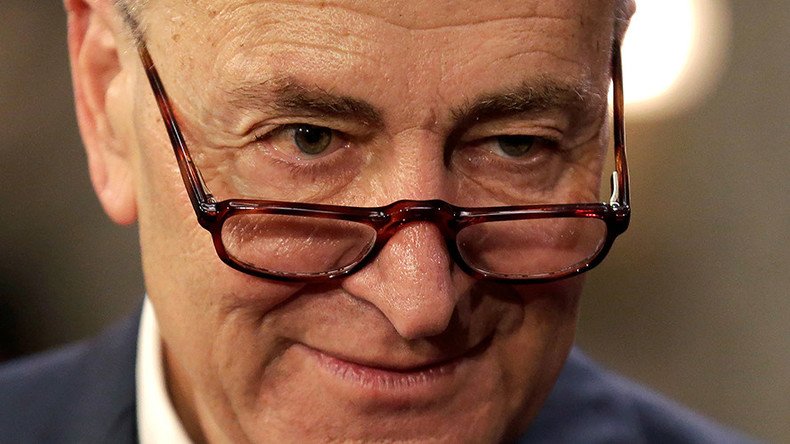 As members of the 115th Congress were sworn in, Senate Minority Leader Chuck Schumer (D-New York) said that eliminating filibusters for nominations by the president will hurt his party, adding "wish it hadn't happened."
Back in 2013, when they were the majority, Senate Democrats pushed through a reform which eliminated filibusters when it came to judicial nominees and executive office appointments, in a move they hoped would fix a broken system.
Under the reform, they triggered the so-called 'nuclear option' whereby appointments could be advanced by a simple majority of senators, rather than the 60-vote supermajority that was the standard for nearly four decades. Now, cabinet picks require just 51 votes, although Supreme Court picks still require 60.
"I argued against it at the time. I said both for Supreme Court and in Cabinet should be 60 [votes] because on such important positions there should be some degree of bipartisanship," Schumer told CNN. "I won on Supreme Court, lost on Cabinet. But it's what we have to live with now."
"Wish it hadn't happened," Schumer said.
The New York senator pledged to hold President-elect Donald Trump and congressional Republicans accountable, and warned against a "Twitter presidency."
The issues confronting America are so complex that "we cannot tweet them away," Schumer said in remarks before the Senate on Tuesday.
Schumer said he will hold Trump to his promise to "Make America Great Again," as long as that meant creating jobs, raising incomes, giving real opportunities to the disadvantaged and protecting civil rights.
Senate Democrats have threatened to stall eight of Trump's Cabinet picks in the areas of the economy, law enforcement and regulatory matters.
In a recent letter to the Senator Majority Leader Mitch McConnell (R-Kentucky), Schumer said Democrats would not go along with speedy confirmations unless he received assurances on the timing and length of hearings and demanded that Trump's Cabinet choices disclosed certain financial information, according to Politico.
Of concern was the scheduling of simultaneous confirmation hearings for nominees, making it difficult for members who serve on multiple committees to attend, and also making it difficult for nominations to be ready for a floor vote by Inauguration Day.
"If Republicans think we're going to quickly greenlight their nominees to fill up this rigged Cabinet without a thorough review, they have another thing coming," Schumer's spokesman Matt House told Politico.
You can share this story on social media: