GOP bails on ethics office overhaul after outcry from Democrats & Trump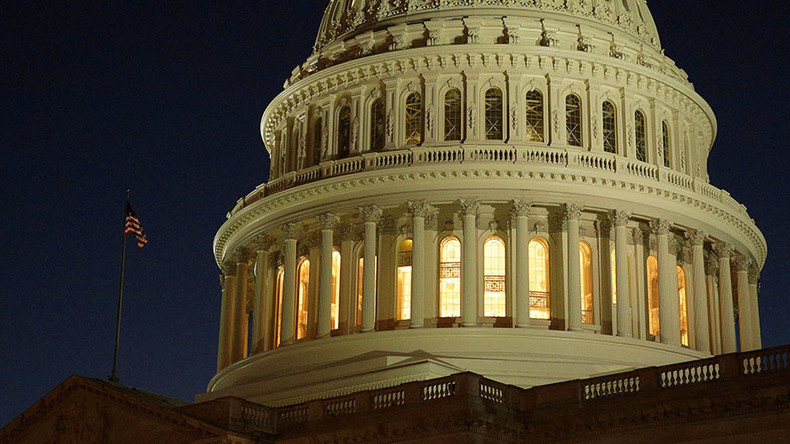 House Republicans backtracked on plans to abolish the Office of Congressional Ethics (OCE) after Democrats opposed to it found an unexpected ally in President-elect Donald Trump, who has urged his party to focus on "more important things."
Plans to abolish the ethics office were included in rules changes the 115th Congress was expected to pass as it convened on Tuesday. Following backlash from both the Democrats and the president-elect, however, the Republican conference called an emergency meeting and voted to drop the proposal with unanimous consent.
The revisions would have transformed the OCE into the 'Office of Congressional Complaint Review' and strip it of its ability to refer criminal cases to law enforcement, excepting anonymous tips from whistleblowers, or communicate with the general public. The newly neutered office would also be placed under the oversight of the House Ethics Committee, according to changes proposed by House Judiciary Committee Chairman Bob Goodlatte (R-Virginia).
Trump tweeted out his opposition to the motion on Tuesday morning.
Speaker of the House Paul Ryan (R-Wisconsin) argued against the amendment during a conference meeting on Monday, reported The Hill. The Democrats, who created the OCE after taking control of Congress in 2008, took to the media to condemn the proposal.
"Republicans claim they want to 'drain the swamp' but the night before the new Congress gets sworn in the House GOP has eliminated the only independent ethics oversight of their actions," House Minority Leader Nancy Pelosi (D-California) said in a statement. "Evidently, ethics are the first casualty of the new Republican Congress."
"If the 115th Congress begins with rules amendments undermining OCE it is setting itself up to be dogged by scandals and ethics issues for years and is returning the House to dark days when ethics violations were rampant and far too often tolerated," said a statement from Citizens for Responsibility and Ethics in Washington, which is led by former ethics counsels for Presidents Barack Obama and George W. Bush.
The OCE was established after three members of the House were indicted on corruption charges. In 2005, California Republican Randy 'Duke' Cunningham pleaded guilty to bribery and tax evasion, among other charges, and was sentenced to pay $1.8 million in restitution and spend eight years and four months in prison. In 2007, Ohio Republican Bob Ney pleaded guilty to conspiracy charges in a scandal involving lobbyist Jack Abramoff and served a 30-month jail sentence. Democrat William Jefferson, Louisiana's first black congressman since the Reconstruction, was convicted of bribery and sentenced to 13 years in prison in 2009.
In 2010, the OCE played a significant role in investigating ethics violations committed by Representatives Nathan Deal (R-Georgia), Maxine Waters (D-California), and Charlie Rangel (D-New York).