Huge inferno lights up Las Vegas, cause unclear (PHOTOS, VIDEO)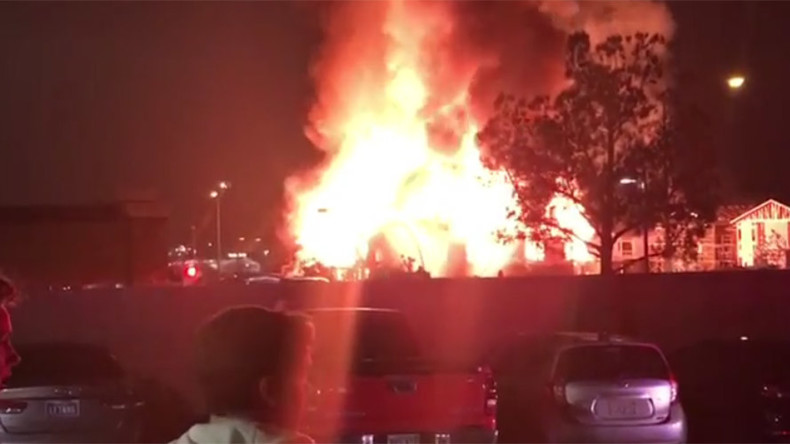 A huge blaze has engulfed what is reported to be an apartment complex under construction in western Las Vegas, fire rescue services and witnesses on social media have reported.
The fire is located near Rochelle Avenue and Hualapai Way, KTNV report.
Some nine units are battling the two-alarm fire, the local Fire and Rescue Department said on Twitter.
At least eight fire engines, one truck, and an air resource unit with more than 40 personnel are currently fighting the blaze, KTNV said.
The fire struck four apartment buildings containing eight apartments, Fox news reported, citing Clark County Fire Department, which added that all were under construction.
One has been destroyed, while two have been severely damaged, and one house has sustained minor damage, the department said.