Virginia is for lovers, or is it? Lawmaker proposes declaring porn a 'public health crisis'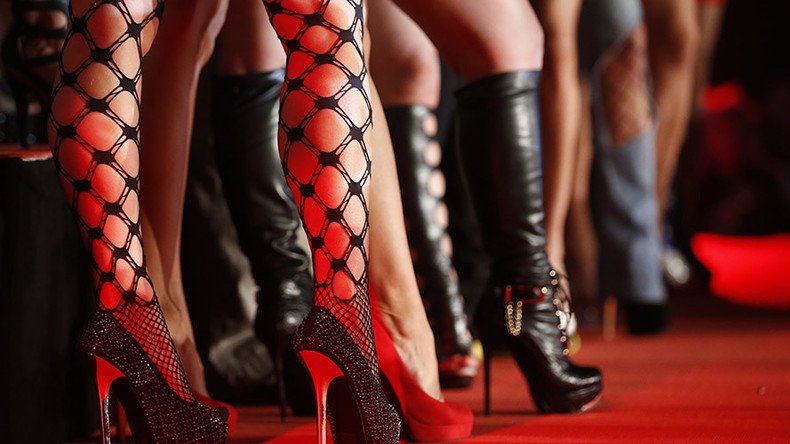 Cigarettes, disease and now pornography are to be considered public health hazards if a Virginia state delegate gets his way. A resolution declaring porn to be an "epidemic" is sounding the alarm for more to be done to thwart the "harm" done by sex films.
State Delegate Bob Marshall (R-Prince William) compares his resolution to the 1964 declaration made by the US surgeon general, which reported the links between cigarettes and disease.
"Before smoking was identified as a problem, at least the recognition that it led to certain pathologies was a starting point to put restrictions on it," Marshall said on Thursday, according to the Washington Post. "If you recognize it as a problem, then you're going to try to find ways to solve it within the framework of the statutes we can pass and the institutions we have."
Marshall's House Joint Resolution 549 (HJ549) is not proposing any sort of ban or restrictions, only for "education, prevention, research, and policy change at the community and societal level in order to address the pornography epidemic that is harming the people of the Commonwealth and the nation."
In the bill, Marshall points to pornography as the cause of several social problems, including: "hypersexualization of teenagers," "low self-esteem and body image disorders," and "a detrimental effect on the family unit."
Additionally, Marshall's bill claims that the addictive nature of pornography is linked to "lessening desire in young men to marry, dissatisfaction in marriage and infidelity."
"When you see more of these episodes of teens texting pictures to each other, there's obviously an obsession or fixation on the body as an object, not a person," Marshall said in a recent interview with GayRVA. "It's not very helpful for social relations or later development of a family. I thought, let's draw a line in the sand."
Marshall is not alone in his beliefs about X-rated material. The 2016 Republican Party platform also calls pornography a "public health crisis" and goes on to say that it is "destroying the lives of millions."
In April, Utah Governor Gary Herbert (R) signed a resolution, almost a carbon copy of Marshall's, that declared porn to be a public health hazard.
Marshall was also the co-author of the 2006 amendment to the constitution of Virginia that defined marriage as being solely between a man and a woman. Commonly known as the Marshall-Newman amendment, it was ruled unconstitutional by the US Supreme Court and subsequently overturned.
His new legislation will be considered when the state's General Assembly convenes its annual session on January 11, 2017.
You can share this story on social media: