Arkansas teacher resigns after racist anti-Obama rant online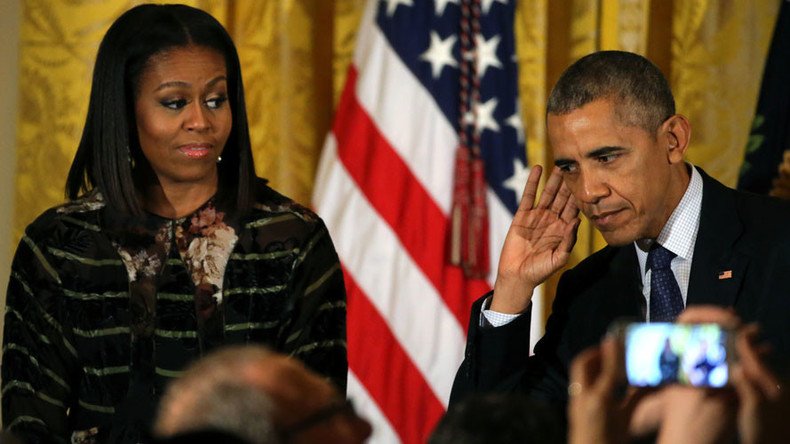 An Arkansas teacher who made a series of racist comments about Michelle and Barack Obama has resigned from his post following public backlash.
In the comments, he called the First Lady "Michelle Obummer... America's First Chimp" and went on to say that he's happy "that nasty chimp and her spider monkey hubby gone for good."
Trent Bennett, a former High School science teacher in Malvern, made the inflammatory remarks on the Facebook page of local TV station KTHV-TV on December 24.
The comments sparked a massive backlash with scores of people taking to social media to call for Bennett's resignation. The Arkansas State Conference of the National Association for the Advancement of Colored People (NAACP) also sent him a letter asking him to step down.
The Malvern School District posted a statement on its Facebook page labelling the comments "inappropriate," "insensitive" while also commenting that "in no way are the posts reflective of the district."
The district held a special board meeting on Thursday where board members voted 6-0 to accept Bennett's resignation, which became effective immediately.
The former teacher sent a letter of apology to local TV station KATV: "I would like to issue an apology for the outrage and hurt feelings caused by these comments. I am aware of the impact this has had, and though I negate that I have ever conducted myself in a less than professional manner in regard to my students, I have resigned my teaching position at Malvern High School," Bennett said.
You can share this story on social media: