WikiLeaks: Obama kicking out diplomats breaches intl law, Moscow should wait till Trump in office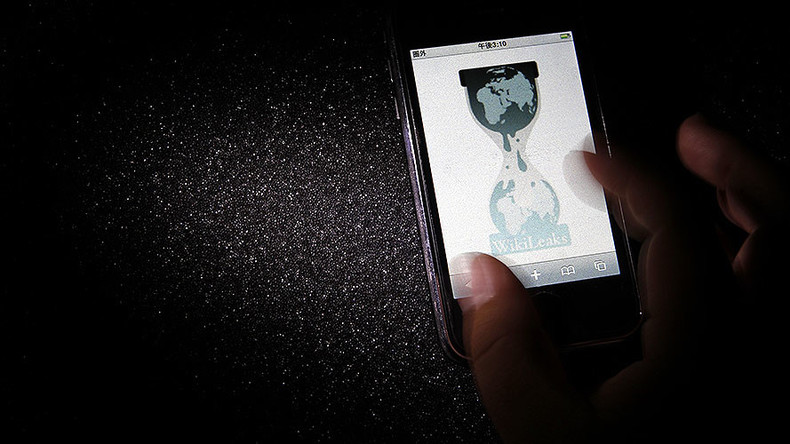 WikiLeaks has criticized the new package of US sanctions against Russia, saying it violates international law. The whistleblowing group, however, suggests that Moscow hold its fire till January 20, when President-elect Donald Trump takes office.
"Obama's banning Russian diplomats from entering into two diplomatic properties in the US is likely a violation of the Vienna Convention," WikiLeaks said on Twitter.
It went on to suggest that Moscow might want to wait until US President-elect Trump's inauguration on January 20 before taking any action.
"The Russian embassy must be facing a dilemma over its 2 banned compounds. Overnight decommission, or put in people + food in and wait for Jan 20," they wrote.

The group even ran a Twitter poll, which asked whether Moscow should "torch 40 years overnight" or "hole up & wait for Jan 20."

Trump has repeatedly said he is willing to work with Russia, and has largely ignored the allegations of Moscow meddling into the November US elections, which the outgoing Obama administration has vowed to address. Moscow is cautiously optimistic about the relations with the new US government, saying that it will have to wait and see if Trump's election promises match his actions after he comes into office.
READ MORE: US expels 35 Russian diplomats, closes 2 compounds
WikiLeaks also pointed out that the new US agencies' report on the alleged Russian hacking does not mention the whistleblowing group. WikiLeaks, which has been accused of taking the Democratic National Committee emails from the hackers, has asserted that they have been leaked by a disgruntled employee.

Notably, the report, released by the FBI and the Department of Homeland Security (DHS) on Thursday, mentions Russia only three times and includes a disclaimer saying the DHS "does not provide any warranties of any kind regarding any information contained within."