Apache helicopter crash near Houston kills 2 Army National Guard soldiers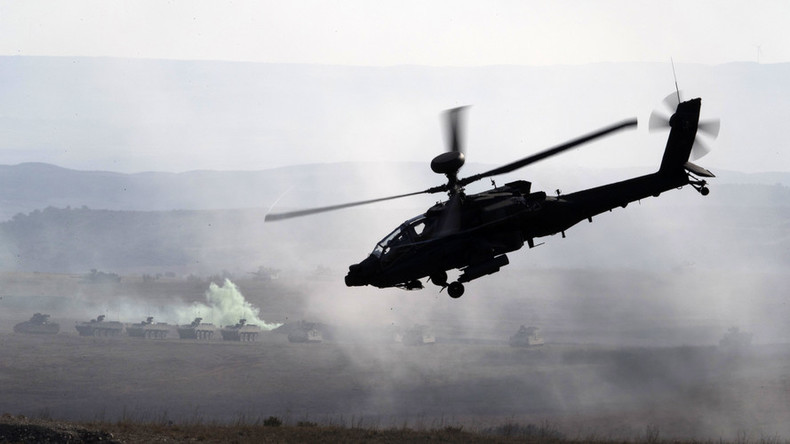 Two Army National Guard servicemen have been found dead after an AH-64 apache helicopter crash-landed into Galveston Bay, Texas, 25 miles southeast of Houston.
Army officials confirmed Wednesday that two soldiers who took off from Ellington Field Joint Reserve Base were found by Coast Guard divers hours after the accident occurred. Officials have not been willing to give any more details until a full investigation into the incident has been conducted.
"All we know is that all our pilots are highly trained, highly qualified veterans that have been flying this aircraft for many years." Master Sergeant Sean Cowher told reporters, according to KPRC. "It was just a routine flight"
Local news organizations on the ground have confirmed that one of the soldiers was from Houston, while the other was from out of town.
We've learned 1 soldier in the Apache helicopter crash is from the Houston area, the other is from out of town. Live update at 10 on #KHOU11

— Grace White (@GraceWhiteKHOU) December 29, 2016
According to the Associated Press, witnesses said that the aircraft was flying unusually low and broke apart in the air.
Eyewitness photos from Heliweb also show parts of the helicopter's main rotor hub and blades, which "impacted the ground and came to rest on the ground close to the water where the helicopter sat almost fully submerged upside down in Galveston Bay with just its landing gear visible above the surface."
You can share this story on social media: