US military to execute first inmate in over 50 years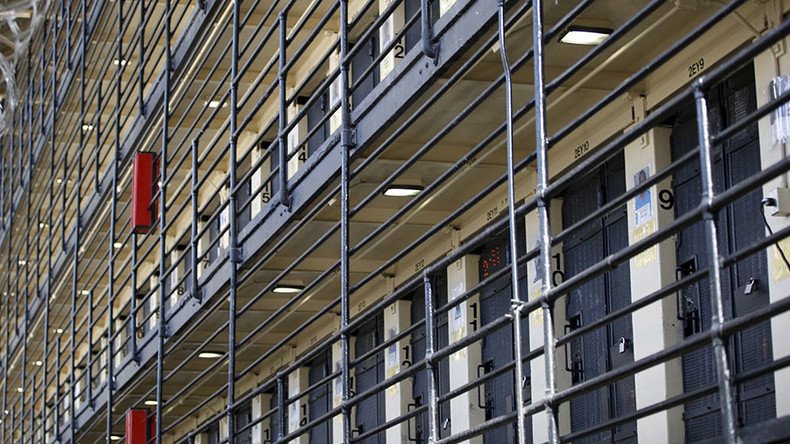 Eight years after he was sentenced to die, Ronald Gray could be the first death row inmate executed by the US military in more than half a century.
In January 1987, Pvt. Ronald Gray was arrested for the rape of a woman near Fairlane Acres Mobile Home Park. Shorty after, police found the bodies of Kimberly Ann Ruggles and Pvt. Laura Lee Vickery-Clay. Evidence in the victim's cars implicated Gray, and he pleaded guilty to two counts of murder, as well as five other rape charges.
A military jury found Gray guilty on all charges and sentenced him to death. He also received eight life sentences from a civilian court for his initial convictions.
For more than 25 years, Gray filed appeals claiming that he had an incompetent lawyer, that the military courts lacked the proper jurisdiction to prosecute him, and that he was not mentally stable enough to stand trial. These appeals were repeatedly denied.
In 2008, following a DOJ investigation into the case, President George W. Bush signed a warrant authorizing Gray's execution. Gray appealed his conviction on the grounds that he was not mentally stable enough to stand trial. He was granted a stay of execution by a federal court.
Last week, Judge J. Thomas Marten of the US District Court for the District of Kansas declared that Gray's stay of execution was no longer in effect, and denied his request to block the military from moving forward with the death sentence.
"This should be his last go-round," Edward Bowman, father of Kimberly Ann Ruggles, one of Gray's victims, told the Orlando Sentinel. "But there's no telling how long this will go on. I'm afraid I'll go before he does."
In military courts, only the president can approve a military death sentence. The last president to do so was John F. Kennedy, who authorized the death of John Bennett in 1961. Bennett was sentenced in 1955 for raping and attempting to kill an 11-year-old Australian girl.
There are currently six other inmates on death row, including Nidal Hasan, the Army psychiatrist who killed 13 people in the 2009 Fort Hood shooting in Texas. Gray is the only inmate on military death row whose execution has been authorized by a president.
Since the first conviction, Gray has also pleaded guilty to 22 other felonies, including the murders of Linda Jean Coats, a student at Campbell University, and Tammy Wilson, a soldier's wife. He has also pleaded guilty to several other rape charges as well.
A new date for Gray's execution has not been announced, but according to court documents, a notice was filed by the assistant U.S. attorney on November 21, which says Gray's execution date would be decided no earlier than 30 days from the date of their notice.
The current military method of execution is lethal injection.
You can share this story on social media: