Japanese airbag maker may pay $1bn in 'exploding' airbags settlement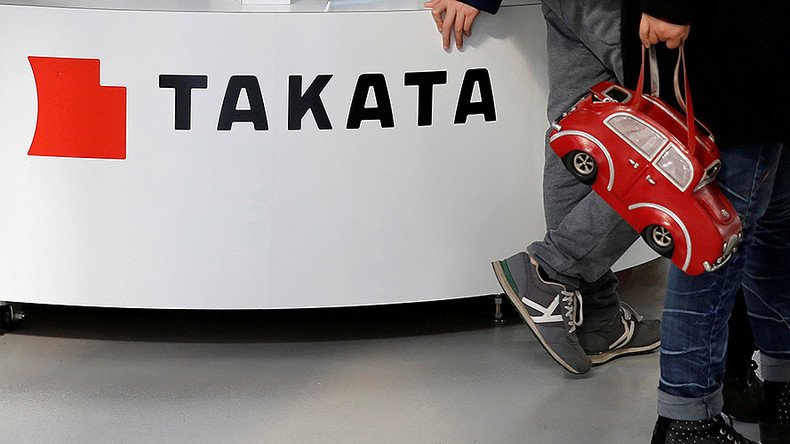 Japanese airbag maker Takata is expected to settle a US criminal probe over defective airbags next year with the likely cost to be in the region of $1 billion, according to the Wall Street Journal.
Lawyers for Takata Corp. and officials for the US Department of Justice are hoping to settle the criminal case over the company's handling of its exploding airbags, which have been implicated in numerous deaths and injuries, as early as January, the Wall Street Journal reported, citing sources close to the investigation.
The company is in the process of the largest recall in US history after at least 11 people were killed and 184 injured in the US as a result of the fault which can cause the airbags to explode, firing shrapnel during a collision.
There are 46 million recalled Takata airbag inflators in 29 million vehicles in the United States alone, according to the Department of Transportation. Some 12.5 million air bags had been fixed as of December 2. The recall is expected to ultimately affect up to 70 million inflators at risk of rupturing in 42 million total recalled vehicles in the US.
US safety regulators set new deadlines on automakers earlier this month to accelerate repairs for millions of vehicle owners affected by faulty Takata air bags.
READ MORE: Explosive risk: Takata recalls almost 34 mn cars in US due to faulty airbags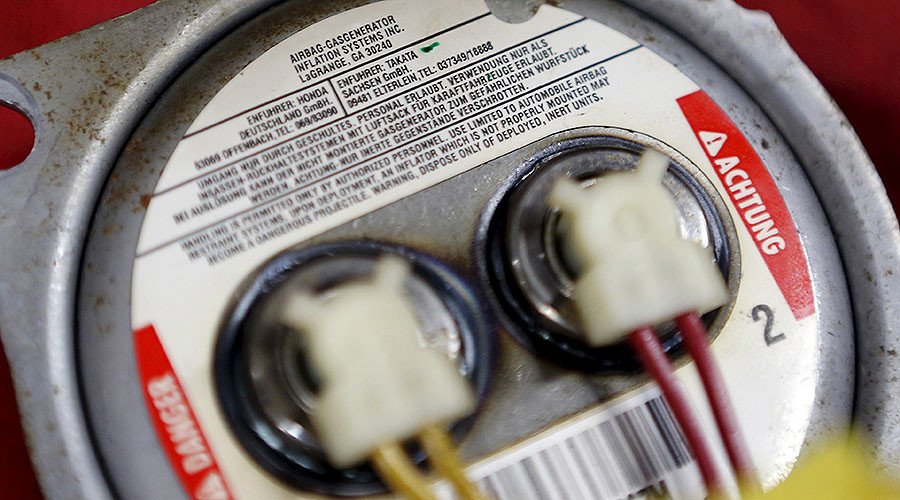 The settlement is predicted to be partly paid upfront with the remainder expected to be offered in installments over a number of years as the company recovers from financial turmoil following the onslaught of recalled airbags.
The scandal-ridden airbag maker is preparing to file for bankruptcy, Japanese news outlet Nikkei reported last month.
Prosecutors are also considering charging Takata with wire fraud after establishing it was likely the company made misleading statements and concealed information about the faulty air bags.
Misleading testing reports to their automaker customers, including Honda, are also being investigated as part of the probe.
Sources close to the investigation also said it was likely that Takata would agree to an independent monitor who will audit the company's safety practices as part of the settlement, but it wasn't clear if that monitor would be separate or the same as one assigned to Takata in the previous settlement with regulators.
A total of 19 car manufacturers have been affected by the recall. BMW announced this week a recall of 200,000 vehicles imported to China as a result of a potentially dangerous fault in their Takata airbag systems.
You can share this story on social media: