Mind-altering: WA teenagers' attitudes toward marijuana shift after legalization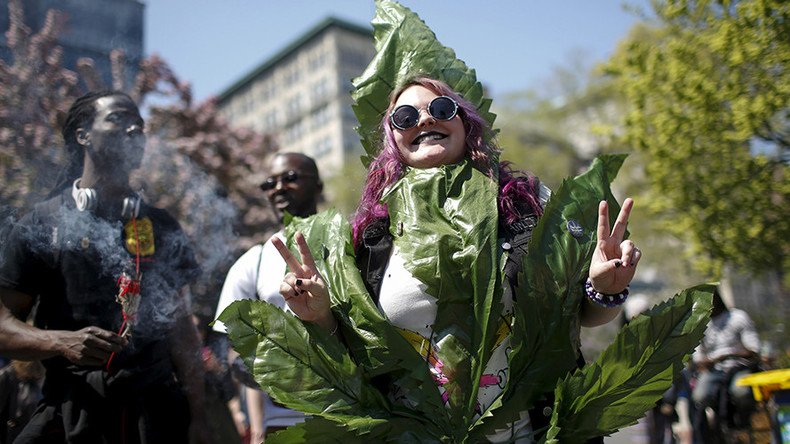 A nationwide study finds teenagers in Washington State perceive marijuana as increasingly less harmful, following various stages of legalization for recreational use. However, that same effect was not found in Colorado.
A new era is under way for marijuana in the US. It is legally approved for recreational use in six states and Washington, DC, and 28 other states are in some process of decriminalizing the federal Schedule I drug. But as states move to end the prohibition of marijuana, researchers are finally able to study the cultural shifts that result from it.
A study published in JAMA Pediatrics found that from 2010 to 2015, teenagers in Washington viewed marijuana as increasingly less harmful over time. In addition, teenagers began trying pot at higher rates.
Researchers looked at the data from a national survey of 253,902 teenagers over the five-year period. Eighth, 10th and 12th graders were asked how harmful they perceived pot to be and if they had used it in the past month.
Washington first began moving towards legalization in 2012, giving researchers the ability to examine how attitudes moved over the course of legalization. By 2013 to 2015, 14 percent fewer 8th graders perceived marijuana to be harmful. In that same period, the number of 10th graders who saw it as harmful fell 16 percent.
In general, teenagers have been perceiving weed as being less harmful across the country. Even in states that have not legalized recreational marijuana, the number dropped by 5 to 7 percent and only saw an increase of teenagers using it by 1 percent.
However, many marijuana legalization opponents may take issue with the fact that the use of marijuana is increasing at a much higher rate in Washington. Two percent more 8th graders reported using marijuana while for 10th graders, that number increased to 4 percent over the same period.
Unlike their younger peers, 12th graders saw no change in their opinions. Perhaps they believe they had it all figured out already.
But these results do not apply to all states that have legalized weed. Colorado did not see any significant shifts in attitudes, which researchers attribute to the medical marijuana industry that began growing in 2000, making it commonplace by 2012 when it was approved for recreational use.
While the study cautioned that more research is required before reaching a firm conclusion about the results, it noted that "a cautious interpretation of the findings suggests investment in evidence-based adolescent substance use prevention programs in any additional states that may legalize recreational marijuana use."
You can share this story on social media: