The walls have ears: Warrant granted for Amazon Echo recordings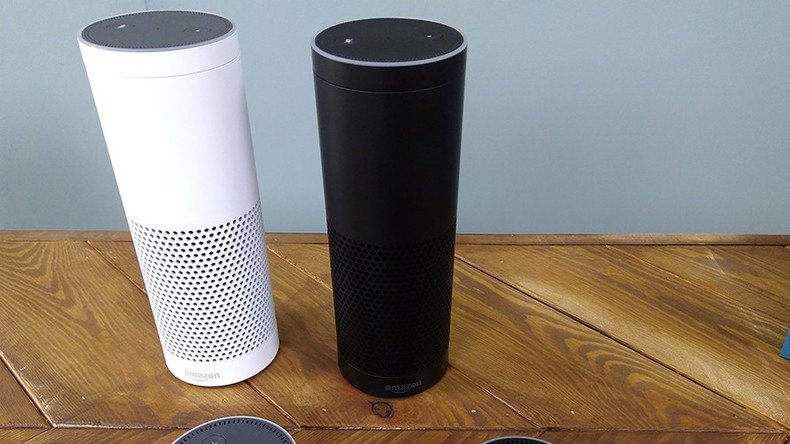 A murder in Arkansas may change the way people behave around smart devices. A warrant has been issued for an Amazon Echo, revealing that Amazon may retain recordings on a server for law enforcement investigations.
UPDATE, READ MORE: Amazon denies police Echo data sought in murder case warrant

An Amazon Echo was cited in a warrant related to a November 2015 murder in Bentonville, Arkansas. While other smart devices were identified, police have pinned some specific hopes on the Echo for a simple reason: it never stops listening.
The Echo is only activated after a user says its wake, or activation, word. But once triggered, it records snippets of things said that are then sent to an Amazon cloud. A speech-recognition network moves things along until a response is sent back to the device, where it obeys a user's commands.
Echo owners may be familiar with the companion app, which stores all requests to be listened to and cherished. But that's not the only thing it does with those recordings. Amazon holds on to that data allegedly with the purpose of improving its voice assistant services, according to CNET.
The Echo in question belonged to James Andrew Bates, who is facing a first-degree murder charge for allegedly strangling and drowning Victor Collins in Bates' hot tub.
Amazon twice refused the requests from Bentonville law enforcement. In a statement to Engadget, Amazon said: "Amazon will not release customer information without a valid and binding legal demand properly served on us. Amazon objects to overbroad or otherwise inappropriate demands as a matter of course."
However, it provided investigators with Bates' account details, including purchases. In addition, investigators were allegedly able to recover information from the speakers but did not specify what type.
It is likely that authorities are hoping that Echo's eavesdropping technology accidentally led to it being activated by music, conversation, or ambient noises and created a recording containing any information relevant to Collins' death.
The warrant did not only cover Bates' Echo. His home was furnished with an array of smart devices that use Internet of Things technology such as a Nest thermostat, a Honeywell alarm system, wireless weather monitoring in the backyard and WeMo devices for lighting.
In fact, police seem to have already relied on his smart meter that measures electricity and water usage. Police found that on the night of the murder, Bates used roughly 140 gallons of water between 1:00am and 3:00am. Investigators believe that this could be a sign that he had used water to wash away evidence of what happened on his hot tub patio, Engadget reported.
Regardless of what's discovered on the Echo, the use of evidence gathered from smart devices has been controversial. Kimberly Weber, Bates' attorney, told Engadget: "You have an expectation of privacy in your home, and I have a big problem that law enforcement can use the technology that advances our quality of life against us."
This wouldn't be the first time someone's digital footprint has been held against them in a court of law. Prosecutors in the infamous 2011 Casey Anthony trial tried to connect her Google searches for words like "chloroform," "chest trauma" and "neck breaking" to the murder of her two-year-old daughter.
Also in 2011, the confession a 16-year-old Canadian boy made in a World of Warcraft chat of the murder of another teenager was used against him, along with text messages made allegedly where the body was dumped.
You can share this story on social media: