Video of Kansas cop tasing 91-yo man with Alzheimer's released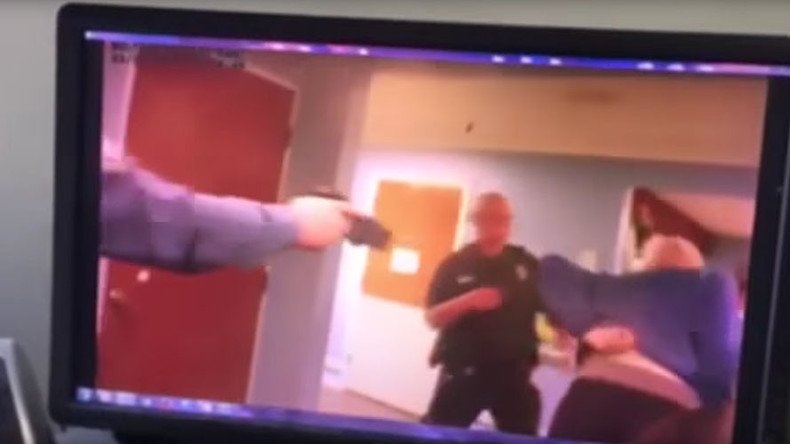 Video footage of a Kansas undersherrif tasing a 91-year-old man has been made public. The incident, which happened in March, saw the cop use a Taser to subdue an elderly man at a nursing home after he was disorderly and allegedly struck another patient.
The 91-year-old man was incapacitated immediately after the deputy from Ottawa County Sheriff's Office tased the man in the back. The incident occurred at a nursing home in Minneapolis, Kansas, and was recorded on body camera.
Local news station KWCH obtained the newly-released video footage following open records request.
The elderly man allegedly became aggressive towards another nursing home resident and resisted attempts by law enforcement and others to lead him into a van to visit a doctor, according to KWCH.
"Relax buddy," one deputy can be heard saying as the elderly man howls in pain following the Taser shot. After he was tased, the man was put on a stretcher and taken to a hospital.
You taser a 91 year old and tell him to relax ? Wtf did I just watch omg

— EaRnEsT (@ToneToneForever) December 23, 2016
The man's family, which does not want to be identified, said handcuffs applied by deputies broke his wrist. They also believe the incident affected the health of his heart and contributed to his death two months later.
According to KWCH, the Ottawa County Sheriff said he was wary of speaking on camera before he knows the investigation into the incident is complete.
The nursing home facility has updated its policies for situations in which residents become animated, KWCH reported.
You can share this story on social media: