2 'deadliest' police departments under CA AG investigation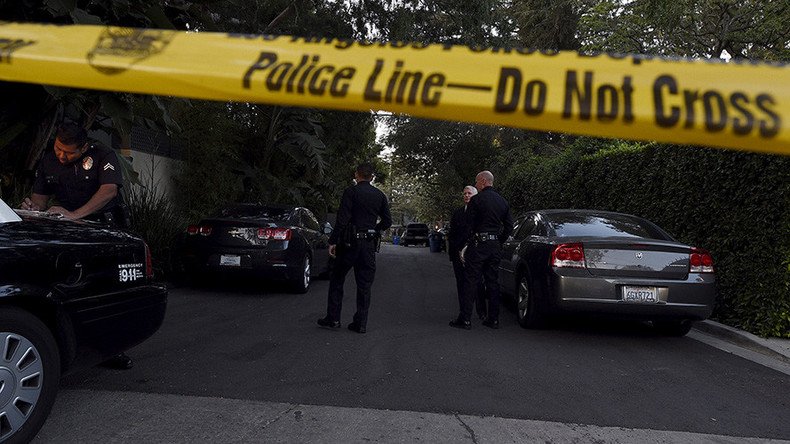 Kern County earned itself the dubious honor of being home to the two most lethal police departments in the country. Now, California Attorney General Kamala Harris is opening a non-criminal investigation into them.
Kern County, California, has a population of less than one million residents, but their two largest police forces killed more people in 2015 than the New York City Police Department (NYPD), despite the Big Apple's population being 10 times larger.
After the pair were deemed the deadliest local law enforcement agencies nationwide by the Guardian, California Attorney General Kamala Harris announced Thursday that media reports and citizen complaints had given her cause to investigate both Kern County Sheriff's Office and the Bakersfield Police Department.
"Excessive use of force and police misconduct erode and undermine the public's trust in our law enforcement agencies," Harris said in a statement.
The investigation is meant to determine whether officers in either department displayed a "pattern of practice of excessive force or other civil rights violations."
While Kern County's rate of killings by police declined in 2016, in 2015 the Kern County Sheriff's Office and Bakersfield Police Department killed a combined 14 people. That may not sound like a high number, but the NYPD killed 10 people during that same amount of time, according to the Guardian.
A particularly controversial killing was that of 73-year-old Francisco Serna by the Bakersfield Police Department on December 12. Serna suffered from dementia and would go for walks when he struggled to sleep. Police responded after receiving a call about a man with a gun.
When officers approached, Serna refused to remove his hands from his pockets. He was shot eight times. Police never recovered a weapon from the scene, but they did find a dark, plastic crucifix in his pocket, the Los Angeles Times reported.
Both the Bakersfield PD and the Kern County Sheriff's Office plan to cooperate with the investigation. In a press release, Bakersfield Police Chief Lyle Martin stated on Thursday, "the trust and confidence of the public is vital to the credibility and effectiveness of the Bakersfield Police Department."
A spokesman for the Kern County Sheriff's Office told the Guardian they would "fully cooperate" with the investigation.
You can share this story on social media: