24 hurt in NYC high-rise fire (PHOTOS)
Published time: 22 Dec, 2016 23:44
Edited time: 23 Dec, 2016 15:54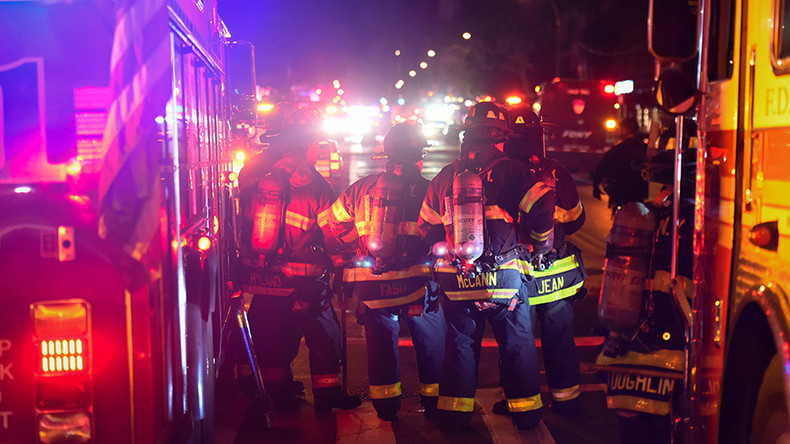 Serious injuries are being reported following a fire in a high-rise apartment complex in the West Side of Manhattan, according to the New York Fire Department.
Four firefighters and 20 civilians were harmed in the blaze, FDNY tweeted. Six of the civilians are suffering from serious injuries, but none of those who are wounded are at risk of death.
A 7-year-old girl under cardiac arrest was found by fire crews on the building's 21st floor, but she was in good condition after they brought her downstairs and revived her outside, FDNY Chief of Department James Leonard told WNBC. Leonard also said another civilian was critically injured.
The third and fourth floors of the building at 515 West 59th Street were in flames around 5:00pm local time, FDNY officials told WNBC. The fire was put out around 6:30 p.m., according to WPIX, and the local Office of Emergency Management advised residents to close their windows to block out the smoke.
Firefighters continued to search the building after putting out the fire, as people were reported to be trapped, according to WPIX. There is no word yet of what caused the inferno.