North Carolinians irked that 'bathroom bill' not repealed in House special session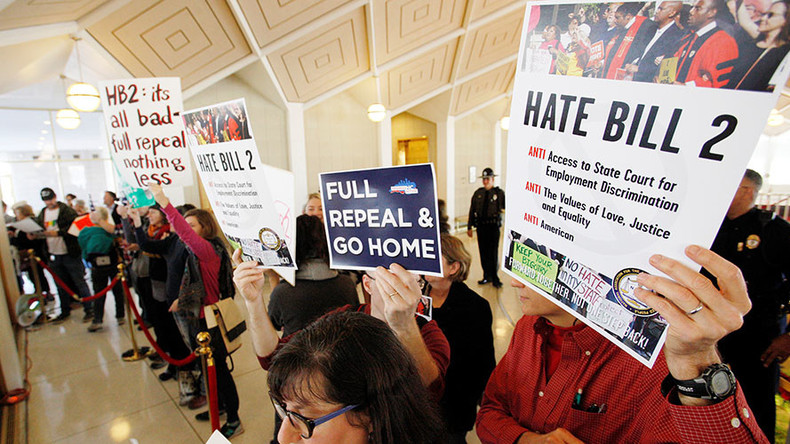 Despite an hours-long "special session," the North Carolina House of Representatives did not manage to repeal HB-2, which became law last Spring. Opponents of the so-called "bathroom bill" say it discriminates against those who identify as transgender.
Frustrated North Carolinians took to Twitter Wednesday to demand the House vote to repeal the new law, with the hashtag #RepealHB2 becoming a top trend nationwide.
READ MORE: University North Carolina refuses to enforce transgender 'bathroom law'
READ MORE: Making amends: North Carolina governor rolls back some aspects of anti-LGBT law

Republican legislators received much of the blame for the lack of action in the House, but there was plenty of anger directed at the entire state legislature as well. While Republicans were the most split on the matter of repeal, Democrats were not fully aligned either. Rep. Ken Goodman (D-Montgomery County), who favors keeping HB-2, tweeted that he could "think of a lot of better ways to have spent my day."
Most of the dissatisfaction expressed online, however, was from state organizations and North Carolina residents taking on the legislature for its failure to repeal the law.