'Climate change' on capital punishment in US, report finds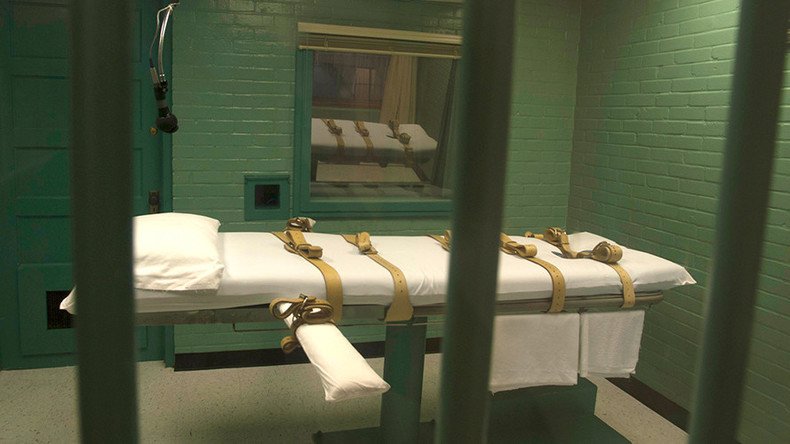 The death penalty is on the wane in the US, with the fewest convictions since before capital punishment was reinstated and the lowest number of executions since 1991, according to a new report.
While 31 states still have the death penalty, only five conducted executions in 2016, according to the year-end report by the Death Penalty Information Center (DPIC), an organization that monitors capital punishment.
Two states accounted for 80 percent of all executions in the US, the DPIC report noted. Of the 20 inmates executed in 2016, nine were executed in Georgia and seven in Texas. However, juries in Georgia have not imposed any new death sentences in the past two years.
The number of death sentences handed down in 2016, which the DPIC estimated at 30, is a 90 percent decrease from the high of 315 in 1996.
"America is in the midst of a major climate change concerning capital punishment," said Robert Dunham, the DPIC's executive director and author of the report.
"We are on a path toward constitutional abolition" of capital punishment, Professor Jordan Steiker of the University of Texas Law School told Reuters, noting that the length of the path "will be dictated by uncertainties concerning the Supreme Court's composition."
A Pew Research Center poll published this summer found that only 49 percent of Americans supported the death penalty, the lowest percentage since the Supreme Court struck down the existing capital punishment statutes in 1972. The death penalty was ruled constitutional again four years later.
One major factor in the decline of executions has been the ban on sales of drugs used for lethal injections, imposed by European companies in 2011. The US pharmaceutical conglomerate Pfizer also imposed a sales ban in 2016, leaving states to rely on compounding pharmacies to mix the lethal cocktail.
On Tuesday, the California Supreme Court blocked Proposition 66, a voter-approved ballot measure that would have changed the handling of death penalty appeals and set a five-year deadline on the process. It can take as long as 25 years to exhaust the appeals process, the Los Angeles Times reported. There are currently 749 inmates awaiting execution in California.
You can share this story on social media: