Green cash matters: Walmart criticized for selling Black Lives, Blue Lives Matter merch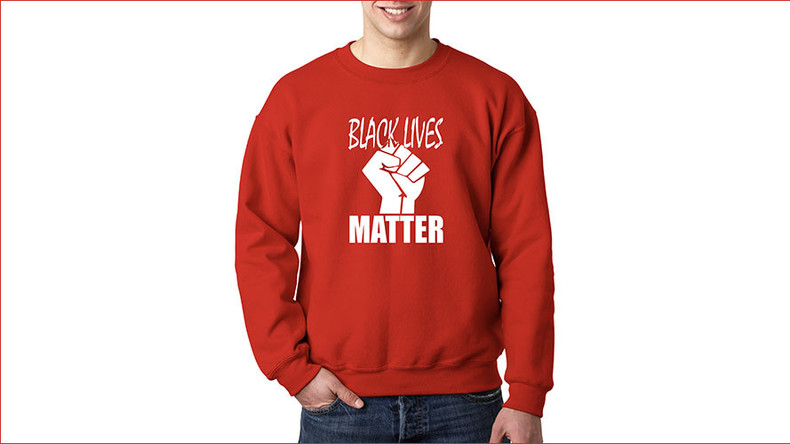 Walmart is synonymous with many things in the US, such as a growing corporate culture. But activism is not really a part of its brand. Many were subsequently surprised to find Black Lives Matter gear on the retailer's website.
Customers browsing products on Walmart's Marketplace, a digital store where third-party vendors can sell their goods through Walmart, were shocked to discover that the international retailer was carrying merchandise for the anti-police brutality movement Black Lives Matter. The slogans on the shirts range from a straightforward "Black Lives Matter" to a sweatshirt with the words "Bulletproof" written on the front.
Old Glory, the third party vendor selling through Walmart's website, provides a wide range of shirts with generic slogans thrown on them from "Girls just wanna have guns" to "OMG Becky," "All Lives Matter," "Bye Felicia" and even "Blue Lives Matter."
Additionally, given that Old Glory's business model appears to be centered around printing phrases on shirts that can be purchased cheaply in bulk, there is little connection between them and the Black Lives Matter movement.
Blue Lives Matter, an organization for bolstering the image of law enforcement, complained that Walmart was stocking its shelves with Black Lives Matter merchandise, despite it only being available online through the third party vendor.
Never the less, conservative twitter responded to the news that Black Lives Matter by making calls to boycott Walmart until it removes the offending garments from their non-existent shelves.
A letter from the National Fraternal Order of Police (FOP) called Walmart "an American success story" and said that "at a time of year when we as a national, and indeed, as a world should be coming together in hopes of peace on Earth" it was concerning "that allowing these articles of clothing to be sold in this way will damage your company's good name amongst FOP members."
Meanwhile Walmart's Marketplace is home to a plethora of Blue Lives and All Lives Matter merchandise from outside vendors, along with gifts for the Deplorables in your life, many on social media have taken issue with the fact that products bearing the words Black Lives Matter are sold through the mega-retailer.