FBI chief agrees with CIA on Russia's alleged election help for Trump – report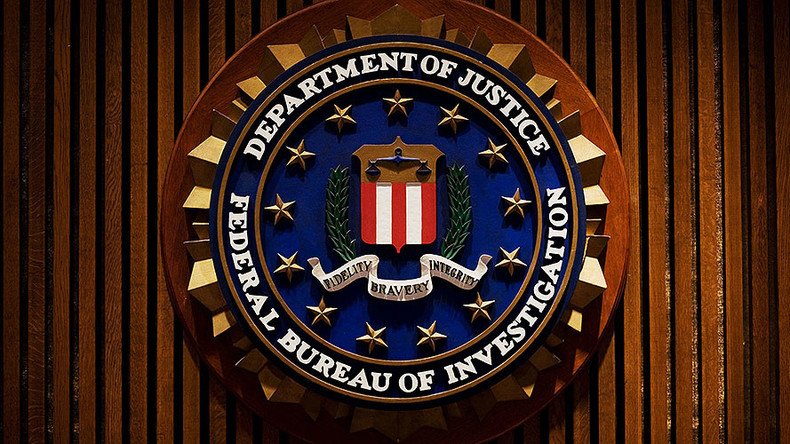 FBI and National Intelligence chiefs both agree with the CIA assessment that Russia interfered with the 2016 US presidential elections partly in an effort to help Donald Trump win the White House, US media report.
FBI Director James B. Comey and Director of National Intelligence James R. Clapper are both convinced that Russia was behind cyberattacks that targeted Democratic presidential candidate Hillary Clinton and her campaign chairman, John Podesta, The Washington Post and reported Friday, citing a message sent by CIA Director John Brennan to his employees.
"Earlier this week, I met separately with FBI [Director] James Comey and DNI Jim Clapper, and there is strong consensus among us on the scope, nature, and intent of Russian interference in our presidential election," the message said, according to officials who have seen it.
"The three of us also agree that our organizations, along with others, need to focus on completing the thorough review of this issue that has been directed by President Obama and which is being led by the DNI," it continued.
Previously it was believed that the two agencies – CIA and FBI – were not on the same page regarding the matter.
Last week, the CIA announced it has come up with a secret assessment that says Russia did meddle with the 2016 US election. The agency reportedly identified those connected to Russia who provided WikiLeaks with hacked emails of the Democratic National Committee and took other steps aimed at slashing Clinton's chances to win.
"It is the assessment of the intelligence community that Russia's goal here was to favor one candidate over the other, to help Trump get elected. That's the consensus view," a senior US official said.
In response, outgoing President Barack Obama blamed Russia for compromising the "integrity" of the US elections and pledged to take counteraction against Russia which may be both "explicit and publicized" and covert.
"I think there is no doubt that when any foreign government tries to impact the integrity of our elections ... we need to take action. And we will – at a time and place of our own choosing," he said in an interview with NPR on Friday.
President-elect Donald Trump has repeatedly shrugged off the allegations and called the CIA findings "ridiculous."
"I think it's ridiculous. I think it's just another excuse. I don't believe it... No, I don't believe it at all," Trump said in an interview with Fox News Sunday in November.
Russia, in turn, has also denied the allegations with Russian presidential spokesman Dmitry Peskov saying in an interview with RT that Russia's alleged interference into the US elections is "nothing but nonsense."
In November, Russian Foreign Minister Sergey Lavrov told Italian newspaper Corriere della Sera "that the whole story is from the field of myth-making with a goal to solve the short-term political objectives."
President Vladimir Putin, commenting on the issue in October, doubted that anyone could "seriously think that Russia can somehow influence the choice of the American people."
"Is America some sort of a banana republic?" Putin wondered, speaking at a meeting of the Valdai Discussion Club in Sochi.
The Russian president believes that the "Russian card" was intentionally used during the American presidential campaign to distract attention from the real problems the US currently faces, including the enormous federal debt and police brutality.


You can share this story on social media: