Obama: 'Reagan would roll over in his grave' at GOP support of Putin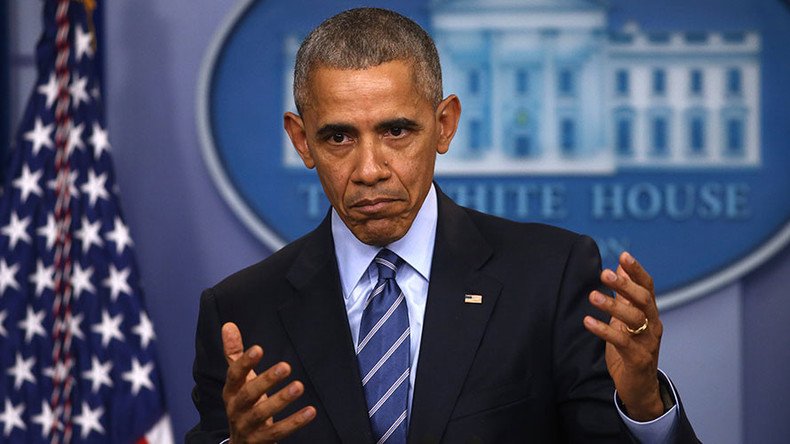 In his final 2016 news conference, President Barack Obama said a recent poll showing more than one-third of Republicans holding a "favorable" view of Russian President Vladimir Putin would make ex-president Ronald Reagan "roll over in his grave."
Friday's press conference, one of the last of the Obama administration, was dominated by the allegations that Russia interfered in the US election, but Putin in particular was the focus of much of Obama's remarks and reporters' questions.
Obama seemed taken aback that some in the GOP who have a long history of being hardliners against Russian influence had not spoken out more during President-elect Donald Trump's campaign.
"There was a survey some of you saw, where...Now this is just one poll, but a pretty credible source, 37 percent of Republican voters approve of Putin," Obama said Friday. "Over a third of Republican voters approve of Vladimir Putin, the former head of the KGB."
The poll Obama cited was published Wednesday by the Economist and YouGov. It had asked, "Do you have a favorable or unfavorable opinion of Vladimir Putin?" to which 5 percent of Republicans answered that they held a "very favorable" opinion, while 32 percent said their opinion of the Russian president was "somewhat favorable."
"Ronald Reagan would roll over in his grave," Obama said.
You can share this story on social media: