Suspect detained after 7-hour standoff in Mount Vernon, Washington – police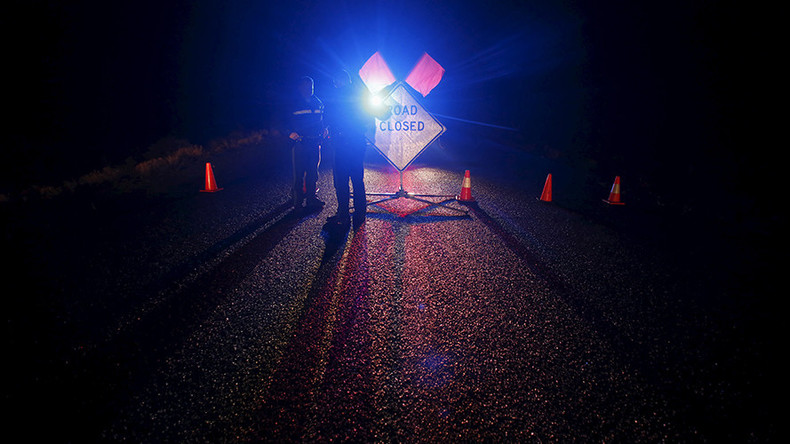 A gunman has been detained and remains in custody, following a hostage situation in the State of Washington, Sergeant Mark Francis serving in local police forces has tweeted.
Primary suspect taken into custody. Briefing to follow.

— Sgt. Mark Francis (@wspd7pio) December 16, 2016
The suspect shot an officer in the head, and the policeman remains in hospital in a serious condition.
The 44-year-old suspect is believed to have held several people hostage, and was arrested after a seven-hour standoff with police.
King 5 News spoke to a woman who said that her 16-year-old nephew was among those inside the home.
"I don't know the connection between the hostages or the folks that are with him," Sgt. Keith Leary said during a press conference.
"We don't know if they are hostages or they are people who he knows who happen to live in the house. We are treating that as a hostage situation," he added.
There were reports of around three dozen gunshots being fired from the house, as well as "flash bangs" and the presence of tear gas.
The officer, 61, was shot after responding to a call received around 5:30pm reporting that a man had been shot at a residence in Mount Vernon. The gunman opened fire on the officers when they arrived at the scene.
The person who was initially shot by the gunman "received a gunshot wound that just grazed him" and was taken to the hospital by a private car, Leary said.
"How he is involved we're not sure yet, with this person, but those are some of the things we're putting together right now," he continued.
Police say the suspect is a "violent offender and well known to law enforcement," but that they do not know his motive.
A girl by the name of Isabelle, who claims to be the suspect's cousin, spoke to King 5 News about her relative, and urged him to "play your cards right" and "let the youngsters out."
She said the hostages are also family members, and that she has been in touch with them.
Part of the neighborhood was evacuated to a nearby church, and some residents were ordered to stay in their homes.