Trump names David Friedman as US ambassador to Israel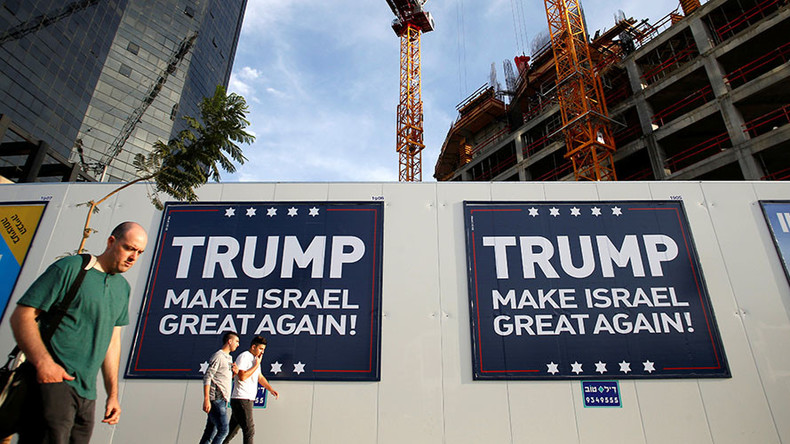 President-elect Donald Trump will nominate David Friedman, a prominent attorney who advised Trump on Israel during the campaign, to be the next US ambassador to Israel, the Trump transition team announced Thursday evening.
"The bond between Israel and the United States runs deep, and I will ensure there is no daylight between us when I'm President," said President-elect Trump in the announcement. "As the United States' Ambassador to Israel, David Friedman will maintain the special relationship between our two countries. He has been a long-time friend and trusted advisor to me. His strong relationships in Israel will form the foundation of his diplomatic mission and be a tremendous asset to our country as we strengthen the ties with our allies and strive for peace in the Middle East. Nothing is more critical than protecting the security of our citizens at home and abroad."
"I am deeply honored and humbled by the confidence placed in me by President-elect Trump to represent the United States as its Ambassador to Israel," David Friedman, 57, said in the statement. "I intend to work tirelessly to strengthen the unbreakable bond between our two countries and advance the cause of peace within the region, and look forward to doing this from the U.S. embassy in Israel's eternal capital, Jerusalem."
Friedman, who has been a columnist for right-wing media outlets, has views that have differed from previous US ambassadors to Israel. He has opposed the US imposing terms on Israel and its borders, stating that its settlements in the West Bank and East Jerusalem are not illegal and has also expressed openness to a one-state, bi-national solution.
The Trump transition team highlighted Friedman's legal career and philanthropy. He is a founding partner of Kasowitz, Benson, Torres & Friedman LLP, a Los Angeles-based national law firm. Friedman "has specialized in litigation and bankruptcy law" for the last 35 years, the announcement noted, adding that he is a donor to United Hatzalah of Israel, an emergency medical services volunteer organization that aids injured Israelis.
You can share this story on social media: