Texas city residents told not to use tap water after chemical leak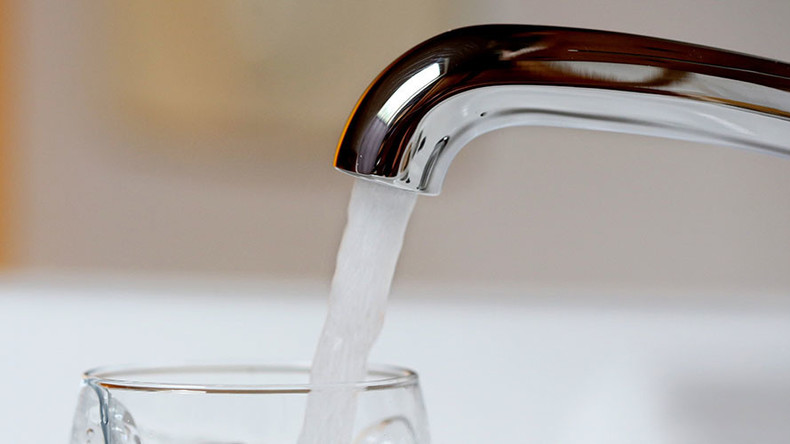 Officials in Corpus Christi, Texas have identified the chemical that possibly contaminated the city's water supply. Residents were advised 12 hours before not to use tap water over a chemical leak, prompting a rush on bottled water.
City officials said at a news conference on Thursday the chemical leaked is an asphalt emulsifier, Indulin AA-86, which can burn skin if a person comes in contact with concentrated amounts. Upward of 24 gallons may have entered the water supply.
The possible contamination has been traced to an asphalt producer, Valero, on an industrial property where officials said there was no means to stop the leak.
Corpus Christi spokeswoman Kim Womack said city inspectors did not find a "backflow preventer" on the property. She said the company that owns the property and the one leasing it claims there is one.
Valero spokeswoman Lillian Riojas said it was a backflow program "from third party operations" near the company's terminal.
"At this time, we believe this is a localized backflow issue…We do not believe this issue is being caused by Valero's Corpus Christi refineries," said the statement.
The announcement came 12 hours after the city mandated a ban on drinking and using tap water for its 320,000 residents, prompting a rush on water at grocery stores.
The discovery announced Wednesday night has led schools to close.
"Late today an unknown chemical substance may have contaminated the City of Corpus Christi drinking water due to a recent back-flow incident in the industrial district. In an abundance of caution and until results can confirm water safety, the City is issuing an avoid tap water usage until further notice," said the notice released at 10:30pm Wednesday.
Within minutes of the notice being emailed were flooded with residents and quickly sold out of bottled water. The inventory was gone within an hour of the city's announcement, according to the Corpus Christi Caller-Times.
City Councilman Michael Hunter told the Caller-Times that it's unlikely the chemicals were concentrated enough to do harm, but officials were "taking every precaution that we can."
City officials said the chemical was first discovered when workers saw a sheen on the water coming from faucets at a refinery in the city, prompting authorities to warn residents to avoid using tape water.
Officials initially said two petroleum-based chemicals had contaminated the water supply. Samples of the water have been sent to a testing facility in Austin.
It is not yet clear when the water will be safe to use.
Corpus Christi has an aging infrastructure and in May the city issued a boil-water notice that lasted two weeks after low levels of disinfectant were discovered.