Vanity Un-Fair? Trump attacks magazine over review of his restaurant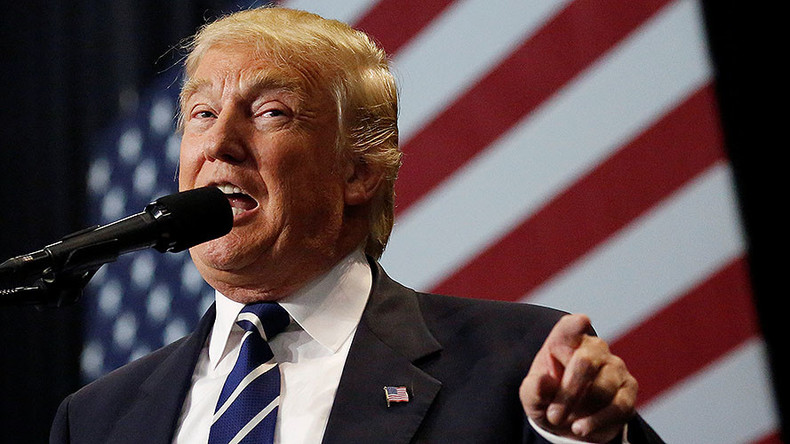 Vanity Fair is the latest media outlet to draw the ire of President-elect Donald Trump. The magazine gave one of his restaurants a negative review, sending Trump straight to Twitter to vent his disgust with the magazine.
The outlet's review of Trump Grill pulled no punches, with the headline, "Trump Grill Could Be The Worst Restaurant in America."
Journalist Tina Nguyen described the food as, "flaccid, gray Szechuan dumplings with their flaccid, gray innards," and "overcooked and mealy" steak, while the restaurant's cocktails "seemed to be concocted by a college freshman experimenting in their dorm room."
The "stingy" decor also displeased Nguyen, who described a number of paintings on the wall looking like "they were bought from Home Goods."
The review was published Wednesday, and on Thursday Trump took to Twitter to seek revenge.
Trump took a familiar line of attack to his previous outbursts, accusing Vanity Fair of having "poor numbers" while also targeting its editor Graydon Carter, claiming he has "no talent."
Curiously, Carter and Trump have had a long-standing beef going back more than 25 years.
Trump was so offended by Carter referring to him as a "short-fingered vulgarian" in Spy magazine in the '80s that Trump continues to send Carter images of himself with his hands circled, to prove that his fingers are not tiny, Carter says.
"I almost feel sorry for the fellow," the editor wrote in 2015, "because to me, the fingers still look abnormally stubby."
Vanity Fair is the latest of a long list of media outlets to feel Trump's Twitter wrath.
On Monday, Trump attacked both 'NBC Nightly News' and CNN in the one tweet, describing the networks as "so biased, inaccurate and bad."
CNN has been a particular target for Trump. On Saturday, he accused the network of reporting "fake news" while in late November, he went after CNN's Senior Washington Correspondent, Jeff Zeleny.
'Saturday Night Live' is another nemesis of Trump's since the "biased" TV show featured a sketch of him, with Alec Baldwin playing the role of Trump.
In November, Trump described the New York Times as "failing" on more than one occasion.
Trump's frequent angry tweets have drawn criticism from those who question how he has the time, given that he has chosen to forgo attending national security briefings.