Michael Moore: 'Donald Trump is gonna get us killed'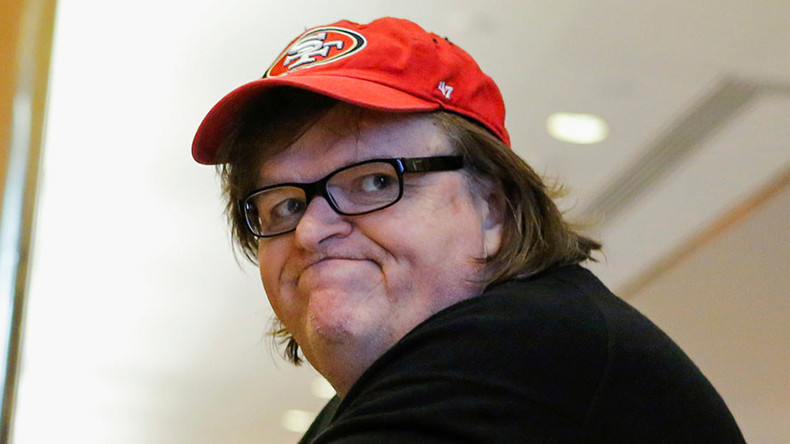 Michael Moore launched a scathing attack against Donald Trump in a Facebook post on Wednesday and the award-winning filmmaker and frequent Trump's critic did not hold back with his words either.
Moore, who predicted that Trump would win the elections prior to voting day on November 8, started off the post with the title, "Donald Trump is gonna get us killed."
Taking a swipe at Trump's announcement that he has been refusing to attend briefings organized by US intelligence agencies on crucial security issues, Moore pointed out that out of "36 meetings," Trump attended "two or three."
"Most would agree that the #1 job of the leader of any country is to keep its people safe. There is no more important meeting every day for the president than the one where he learns what the day's potential threats are to the country," Moore wrote.
Trump faced much criticism following his statement that he found security meetings repetitive. His press secretary said that Trump has at least three meetings a week, although previous presidents-elect had more.
READ MORE: Trump risks blame for attacks if he keeps skipping intel briefings – ex-CIA chief
In the post, Moore also warned of "a president like him before" who took a softer approach to intelligence prior to 9/11 and skipped on a briefing about Osama bin Laden planning to strike the US.
"That morning, the White House Counsel handed him his daily national security briefing. He glanced at it, set it aside and then went fishing for the rest of the day," Moore wrote.
"Below is the photo of that moment which I showed the world in 'Fahrenheit 9/11.' The headline on the security briefing reads: BIN LADEN DETERMINED TO STRIKE INSIDE U.S. On the top page it tells how bin Laden will do this: with planes. George W. Bush didn't leave the ranch to go back to work for the next four weeks. In the fifth week, bin Laden attacked the US with planes on September 11th."
Moore is famous for his 2004 documentary film based on the September 11 attacks, Fahrenheit 9/11. The movie heavily criticized Bush's administration
"It's one thing to have a president who was asleep at the wheel. But my friends, it's a whole other thing to now have a president-elect who refuses to even get behind the wheel!" Moore said, adding that it was an "utter neglect of duty, a daily snub at the people who work to protect us."
"This, I assure you, is going to get a lot of innocent people killed," Moore added.