Podesta leaks triggered by 'typo' - Clinton campaign aide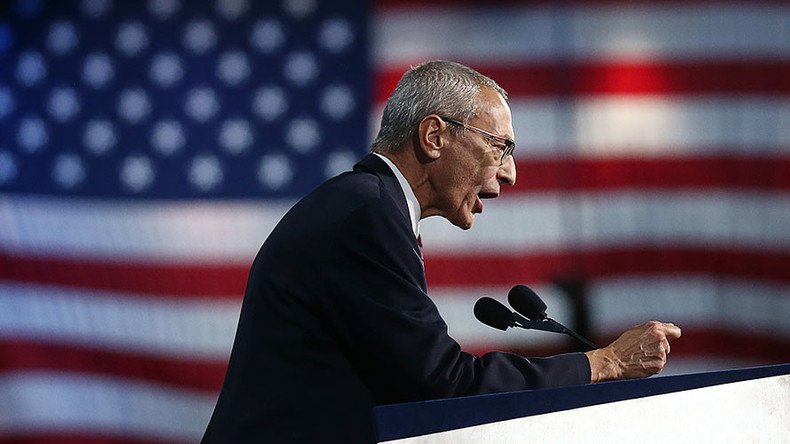 A "typo" in a message to John Podesta's aide may have led to thousands of emails from the account of Hillary Clinton's campaign chairman being leaked online.
The simple mistake allegedly occurred when Charles Delavan advised Podesta aide Sara Latham that a phishing attack email was a "legitimate" email. Delavan told the New York Times that he had meant to type "illegitimate."
The original mail, sent to Podesta's Gmail account on March 19 this year, advised "Someone just used your password to try to sign in to your Google Account." It claimed the source of the attempted sign in was from Ukraine and provided a URL to where a new password could be set.
Instead, when Podesta's aide was allegedly ill-advised that the link was genuine and changed his password, hackers gained access to almost 60,000 emails from his account.
Delavan claimed that at the time the DNC had been receiving dozens of similar mails attempting to gain access to their accounts and had been successful in preventing them. His mistake with Podesta has plagued him ever since, he told the newspaper.
The NYT investigation is based on interviews with intelligence officials who reportedly probed the hack and Obama administration officials who deliberated over the best response.
The piece takes as fact that the operation was carried out by Russia, despite not providing any evidence.
The "Russian operation" was carried out by "Russian hackers" and the documents were then procured by "Russian intelligence agents" according to the newspaper, claiming Vladimir Putin – referred to as "a student of martial arts" during the piece – had manipulated "two institutions at the core of American democracy."
READ MORE: 'Putin did it': CIA mercilessly trolled with #RussianHack blame game
Neera Tanden, president of the Center for American Progress, said she could not believe that reporters were covering the leaked emails, which revealed evidence of contempt for Clinton's rival Bernie Sanders within the campaign, as well as details surrounding her paid Wall Street speeches.
Donna Brazile, the interim chairperson of the DNC, left CNN after the emails revealed she had leaked debate questions to Hillary Clinton's campaign team.
You can share this story on social media: