Carnival Cruise Line forces fired employees to train foreign replacements – reports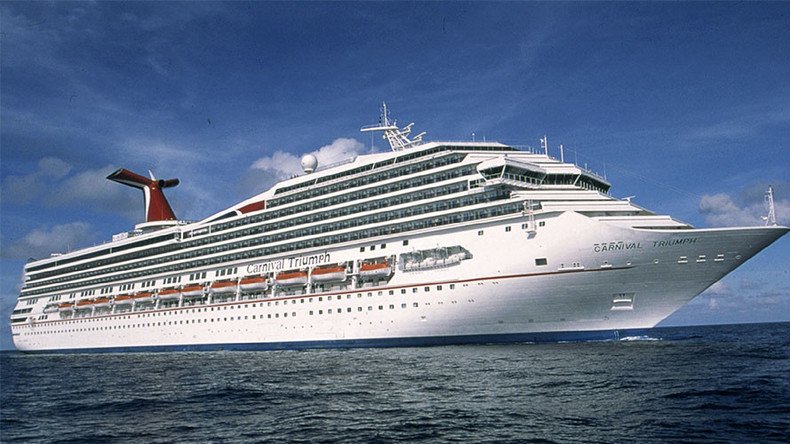 Carnival Cruise Line's slogan is 'Fun for all, all for fun', but its employees aren't having a good time after reportedly being told their positions will be replaced by foreign workers – and that they will be responsible for training them.
Although the holidays are a time when many workers expect a few perks from their employer, that wasn't the case for between 200 and 300 IT workers who were told they soon wouldn't have a job with Carnival.
"It was a hard blow to take," employee Matthew Culver, who has worked for Carnival's IT department for two years, told CBS Miami.
"There are people that have been there over 20 years that were just in disbelief; watching the people crying and wondering what was going to happen. I mean it was really sad to see. It was very hard," he added.
The layoffs come as Carnival outsources its "shoreside IT operations, maintenance, and support in North America to an outside firm" by the name of Capgemini, CBS Miami reported.
Although Carnival previously said that impacted workers will become employees of Capgemini with six months guaranteed employment, a contract obtained by CBS Miami does not guarantee the employees any work at all. Instead, it labels them 'at-will' employees who can be fired for any reason.
"We're being forced to agree or not to the terms of the Capgemini contract by December 19, six days before Christmas," Culver said.
The IT employee elaborated on the situation to Breitbart, saying that he and his colleagues are "stressed and worried."
"My coworkers are worried about their families, their health insurance and whether they will be able to find work after they train their foreign replacement. The atmosphere at work is extremely somber. I am stressed and worried and my coworkers feel the same."
Perhaps even worse than losing their jobs is the fact that the employees will have to take part in "knowledge transfer activities" to educate their replacements on how to do their new jobs.
"I mean knowledge transfer is training someone else to do your job," Culver said. "That is knowledge transfer. The outcome is our jobs are going to be lost to India. We're going to have to train foreign replacements and we'll be out of a job in six months."
However, Carnival has denied the jobs will be outsourced to foreign workers, with spokesman Roger Frizzell saying he is "not aware of any such plans."
Sara Blackwell, a labor attorney who is advising the Carnival employees, told CBS Miami, however, that Capgemini "stated to the fired Americans at a town hall meeting that Capgemini was outsourcing the work to India because that was the only way it could provide the IT services to Carnival at the rate paid to them by the company."
She went on to say that sending the Carnival workers to be at-will employees at Capgemini is "not because they care so much about these employees, it's because they need these employees to train their foreign replacements."
Blackwell said that if Carnival wants to make things right, it should "guarantee the public that the job duties of the 200 terminated Americans will be done by Americans in America."
It has been alleged that Capgemini plans on introducing foreign workers through the guest worker program, a scheme which President-elect Donald Trump vowed to end while campaigning for the White House.
"I will end forever the use of the H-1B [visa] as a cheap labor program, and institute an absolute requirement to hire American workers first for every visa and immigration program," he said in a March press release. "No exceptions."
You can share this story on social media: