Santa grants last wish to terminally ill child who dies in his arms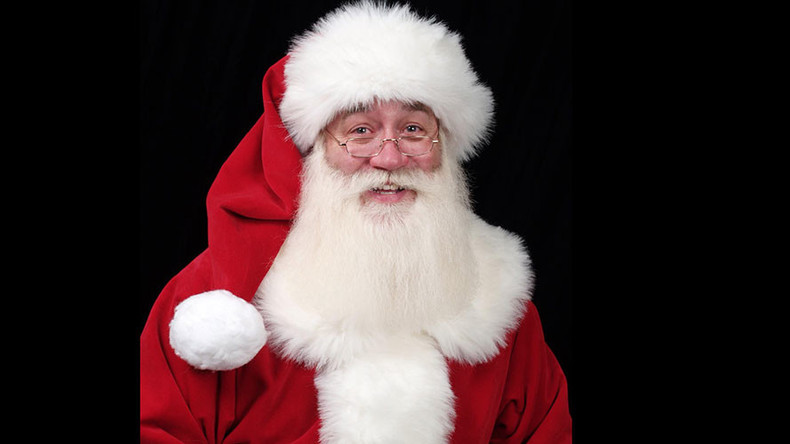 Eric Schmitt-Matzen, who has played Santa for many years, has described how he cried all the way home after a devastating encounter in which a 5-year-old child died in his arms.
As Santa Clauses go, 60-year-old Schmitt-Matzen from Caryville, Tennessee is the real deal. He's professionally trained, his beard is authentic, his big belly is his own and he was even born on St Nicholas' Day (December 6).
He was just home from his day job as a mechanical engineer when he got a call from a nurse asking if he could visit the hospital to meet a terminally ill boy. He said he would leave as soon as he changed into his Santa suit but was told there wasn't time.
When he arrived at the intensive care unit 15 minutes later he met several of the boy's family members and the mother handed him a wrapped up PAW Patrol toy.
He entered the room alone as the child's family watched, sobbing, through the hallway window.
"When I walked in, he was laying there, so weak it looked like he was ready to fall asleep," Schmitt-Matzen told Sam Venable of the Knoxville News Sentinel. "I sat down on his bed and asked, 'Say, what's this I hear about you're gonna miss Christmas? There's no way you can miss Christmas! Why, you're my Number One elf!"
The boy was so weak he could barely open the wrapping paper but he was overcome with delight when he saw what the gift was. They chatted for a while when the boy said, "They say I'm gonna die. How can I tell when I get to where I'm going?" Schmitt-Matzen told him: "Tell them that you're Santa's Number One elf, and I know they'll let you in."
The boy gave him a big hug, before dying right there in his arms. "I let him stay, just kept hugging and holding on to him."
As the magnitude of the situation hit home, the boy's mother ran in, screaming: "No, no, not yet!"
"I cried all the way home," Schmitt-Matzen said. "I was crying so hard, I had a tough time seeing good enough to drive."
The gut-wrenching encounter made Schmitt-Matzen question if he could continue to play the role of Father Christmas: "I was a basket case for three days. It took me a week or two to stop thinking about it all the time. Actually, I thought I might crack up and never be able to play the part again."
But he decided to work one more show and it convinced him to stay going. "When I saw all those children laughing, it brought me back into the fold. It made me realize the role I have to play. For them and for me."