Twitter drops ban against white nationalist leader Richard Spencer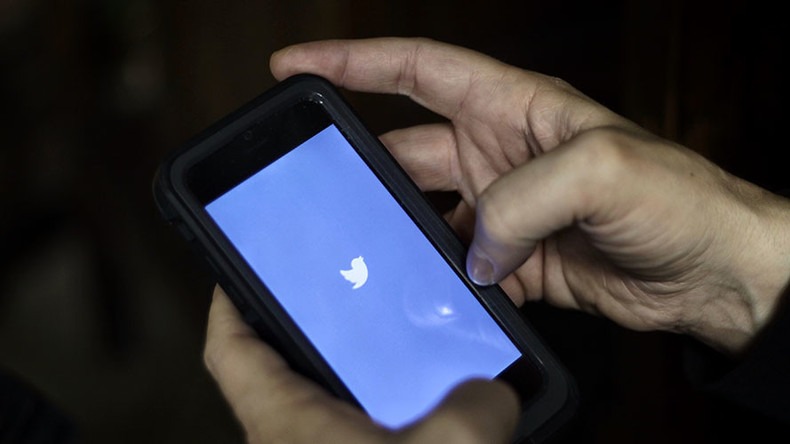 Twitter has reinstated the account of white nationalist and leader of the so-called 'alt-right movement' Richard Spencer, just under a month after allegedly cracking down on accounts identified for hateful content.
Spencer's Twitter account was reactivated on Saturday and its verified status reinstated. Verification confirms users are who they say they are.
In a further tweet Spencer, the leader of the National Policy Institute, a white nationalist think tank, said "I worked on getting my personal reinstated first. Next will be Radix, NPI, AltRight and WSP," though the Tweet later disappeared.
Radix, a journal published by Spencer, was not reinstated as of Monday. Spencer is behind coining the term 'alt-right,' which is now used to name a far-right movement that includes racists and neo-Nazis among its members.
When the ban occurred on November 15, Spencer took to YouTube to post a video in which he accused Twitter of "corporate Stalinism, in the sense that there is a great purge going on, and they're purging people on the basis of their views."
Spencer's ban had angered a number of free speech advocates and political observers. The Atlantic's David Frum criticized the social media company for its "seemingly arbitrary policing of Spencer's account."
Twitter said about its ban at the time that it "didn't comment on individual accounts, for privacy and security reasons."
It turns out that Twitter sent an email to Spencer banning him for running multiple accounts with too much overlap.
"Our rules explicitly prohibit creating multiple accounts with overlapping uses. When we temporarily suspend multiple accounts for this violation, the account owner can designate one account for reinstatement," said a Twitter spokesperson, according to the Guardian.
The original ban coincided with Twitter's announcement on November 15 over new rules addressing online abuse. The company had introduced a "mute" button that allows users to block accounts they don't want to see, but under the new rules users can mute keywords, phrases and entire conversations they don't want to receive notifications about.
"Our hateful conduct policy prohibits specific conduct that targets people on the basis of race, ethnicity, national origin, sexual orientation, gender, gender identify, religious affiliation, age, disability, or disease," the company said.
Twitter also declined to comment on the suspensions, which included Paul Town, Pax Dickinson, Ricky Vaughn and John Rivers, plus Spencer's journal Radix.
Twitter has continued to permanently suspend Milo Yiannopoulos, a noted troll andBreitbart News writer.
Yiannopoulos was banned in July from Twitter after sending actress Leslie Jones a string of tweets insulting her race and intelligence after her appearance in the Ghostbusters remake. His tweets to Jones often featured pictures of gorillas.