DNC hack blamed on Russia may have been Obama's false flag operation – former US ambassador Bolton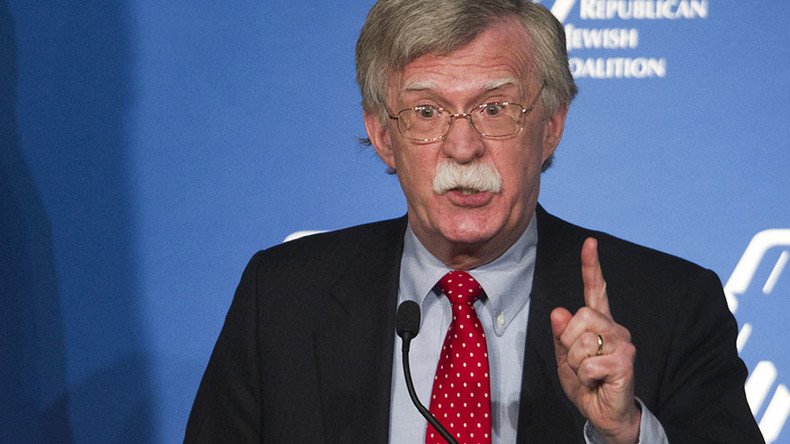 Hacking operations against America's two major political parties during the election may have been the result of a false flag operation carried out by the Obama administration, despite accusations against Russia, former US ambassador John Bolton says.
Speaking to Fox News' Eric Shawn on Sunday, former US ambassador to the United Nations John Bolton said "we have to know the facts here, and it's not at all clear to me, just viewing this and from the outside, that this hacking into the DNC (Democratic National Committee) and the RNC (Republican National Committee) computers was not a false flag operation."
Recalling what FBI director James Comey said regarding Hillary Clinton's "home-brewed server," Bolton noted that while the bureau found no direct evidence of that foreign intelligence services had breached the system, he hadn't expected them to.
Bolton said this means that a "really sophisticated foreign intelligence service would not leave any cyber fingerprints, and yet people say they did leave fingerprints in the hacks regarding our election."
"So the question has to be asked: Why did the Russians run their smart intelligence service against Hillary's server, but their dumb intelligence service against the election?"
When asked if by using the phrase "false flag," he was implying that the US government had played a role in the hacking, Bolton said "we just don't know."
However, the former UN ambassador said he believes "intelligence has been politicized in the Obama administration to a very significant degree."
He stressed the need for conducting an investigation that would potentially determine "who else might want to influence the election and why they would leave fingerprints that point to the Russians."
"If you think the Russians did this, then why did they leave fingerprints?" Bolton reiterated.
The US government officially accused Russia of cyber-attacking the DNC in October, saying it was "confident" that Moscow had "authorized" the hacks. Russia has dismissed the claims as "nonsense."
Russia has repeatedly denied that it was involved in the US election or the DNC hacks in any way.
"Does anyone seriously think that Russia can somehow influence the choice of the American people?" Putin asked in October. "Is America some sort of a banana republic?"
In November, Russian Foreign Minister Sergey Lavorv told Italian newspaper Corriere della Sera that the "whole story is from the field of myth-making."
Although the DNC hacks were widely publicized during the election – along with the leaking of documents belonging to the committee and Hillary Clinton's campaign manager – reports about a breach at the RNC, referred to by Bolton on Sunday, have only recently emerged. However, the RNC has denied that any such hack took place.
You can share this story on social media: