Teen accidentally broadcasts own death on Facebook Live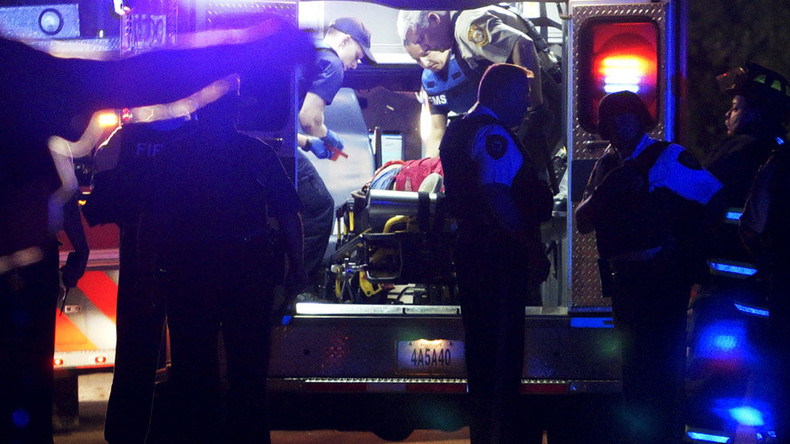 An 18-year-old Pennsylvania girl live-streamed her and her 19-year-old friend's death using Facebook Live while driving. The girls were hit from behind by a tractor-trailer while driving slowly, possibly on a spare tire doughnut.
Brooke Miranda Hughes died Tuesday night while driving along Interstate-380 near Tobyhanna, Pennsylvania, after a tractor-trailer crashed into the back of her car. The crash also killed her passenger, 19-year-old Chaniya Morrison-Toomey. Hughes had turned on Facebook Live and Morrison-Toomey asked, "are you going live?" the Scranton Times-Tribune reported.
Before Hughes could respond, the video captured lights flooding the car along with sounds of tires screeching, followed by blackness. The video plays for an additional seven minutes until a man's voice is heard along with a blurry, bearded face.
Michael Jay Parks, the driver of the tractor-trailer, was not hurt in the crash. He has yet to be charged with anything, but could be, as the investigation into the incident continues.
The girls were traveling extremely slowly in the right lane of the highway, possibly because they may have been driving on a spare tire doughnut, according to Troop N. State spokesman Dave Peters. State troopers originally believed that the girls were driving on a flat tire. However, the damage to the car has created problems in recognizing the condition it was in before the accident.
Hughes was a high school student at West Scranton High School. Grief counselors have been provided to students. Both girls are remembered fondly by their friends.
Samantha Piasecki, 17, told the Times-Tribune, "they were both down-to-Earth people," with "good personalities" and "smiles that could light up dark rooms."
The family of Morrison-Toomey has created a GoFundMe to help cover funeral costs.