Trump picks wrestling magnate Linda McMahon to head Small Business Administration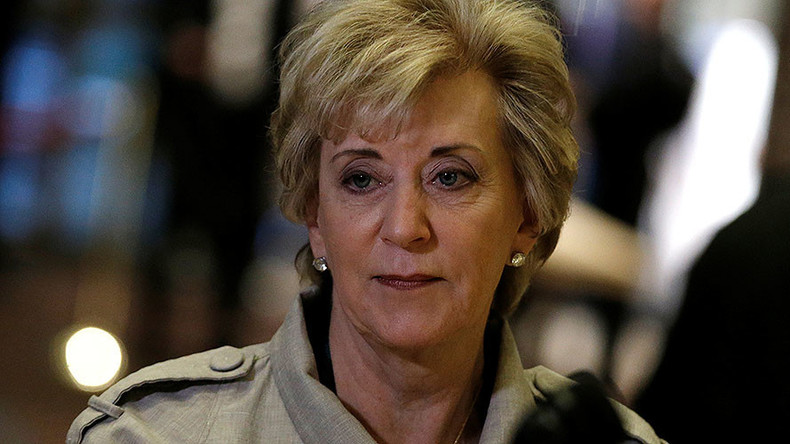 Linda McMahon, professional wrestling magnate and member of the World Wrestling Entertainment family dynasty, has been named to serve as head of the Small Business Administration in President-elect Donald Trump's cabinet.
The 68-year-old co-founder and former CEO of WWE ran failed bids in Connecticut for a US Senate seat in 2010 and 2012.
McMahon made the announcement over Twitter after a day of speculation that she would be appointed.
Trump applauded McMahon in his announcement of her appointment, noting her contributions to developing the WWE business structure.
"Linda has a tremendous background and is widely recognized as one of the country's top female executives advising businesses around the globe," Trump said Wednesday.
McMahon is also a co-founder of Women's Leadership LIVE, an organization for women professionals and entrepreneurs.
McMahon reportedly donated $6 million to Rebuilding America Now, a pro-Trump super PAC during the 2016 campaign. Trump has long-supported the WWE, and he was inducted into the WWE Hall of Fame in 2013 at the behest of Linda's husband, Vince McMahon, the chairman, CEO and majority owner of WWE.