Student shot by police at Reno, Nevada high school - report
Published time: 7 Dec, 2016 20:22
Edited time: 19 Dec, 2016 17:28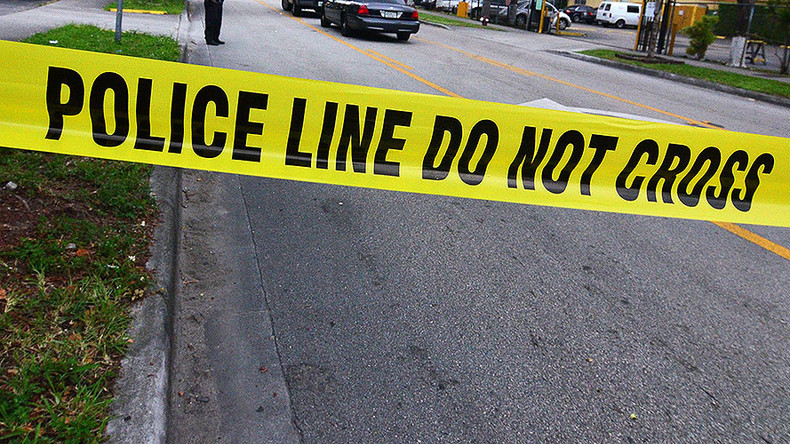 At least one person, reportedly a student, has been hospitalized after an officer-involved shooting at Hug High School in Nevada. The campus has been put on lockdown while police are investigating the incident.
The school was put on Code Red lockdown after reports of the shooting arose at around 11:30am local time.
Reports of shots fired at Hig High School. Reno PD on scene securing the school and scene

— Reno Police (@RenoPolice) December 7, 2016
Washoe County School District Police Department repordtely confirmed one of their officers was involved in a shooting incident on Wednesday.
Washoe County School District said that one shot was fired and one person was "transported." It did not provide any ID information.
More info: shot fired, one person transported. Can't confirm person's ID or other info. RPD will be main investigating agency

— Washoe Schools (@WCSDTweet) December 7, 2016
The school is to be "currently stable and secure with heavy police presence at the school," the Washoe County School District said on Twitter.
Hug High School on Code Red lockdown. Considered stable & secure, with heavy police presence. Will update as situation develops.

— Washoe Schools (@WCSDTweet) December 7, 2016
District official: Campus is considered secure but Hug High is still on lockdown

— Benjamin Margiott (@BenMargiott) December 7, 2016
Two male students were fighting outside the school library, when one of them pulled a knife and stabbed the other, Hug freshman Robert Barragan, who witnessed the incident, told the Reno Gazette-Journal.
A school police officer shot the attacker in the shoulder, Barragan reportedly said.
A Reno Police officer, Tim Broadway, said that at least one person was taken to hospital, but he did not elaborate on the extent of injuries sustained, KRNV/KRXI news reported.
According to the Journal, a group of teens was detained shortly after the incident.
Meanwhile, a triage center was reportedly set up near the school parking lot.
Parents of students ride bus/drive should gather in area of Steelwood & Clear Acre, will notify specifics for pick up once lockdown lifted

— Washoe Schools (@WCSDTweet) December 7, 2016