Green Party's Jill Stein to seek intervention of federal court in Pennsylvania recount bid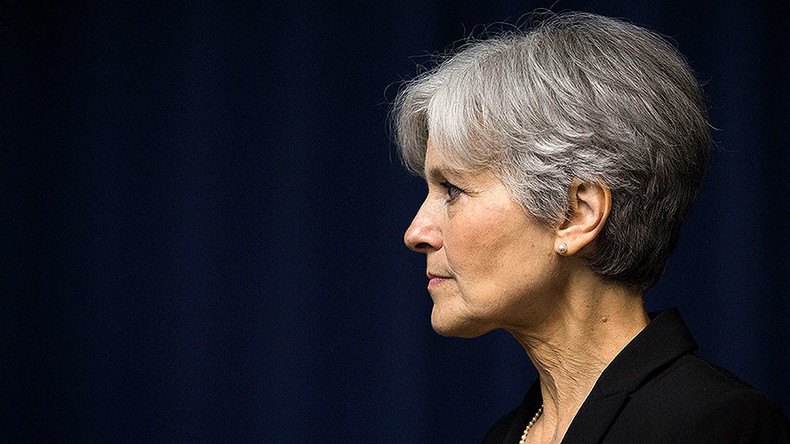 US Green Party candidate Jill Stein said her campaign will appeal to a federal court on Monday to seek a state-wide vote recount in Pennsylvania, hours after dropping a lawsuit in a local court, saying the cost of the lawsuit was too high.
"Make no mistake – the Stein campaign will continue to fight for a state-wide recount in Pennsylvania. We are committed to this fight to protect the civil and voting rights of all Americans," Jonathan Abady, the lead counsel for Jill Stein's recount bid, said in a statement on Sunday.
"The barriers to verifying the vote in Pennsylvania are so pervasive and that the state court system is so ill-equipped to address this problem, we must seek federal court intervention," the statement added.
As a result, Stein is expected to file a new lawsuit with a federal court to demand a state-wide recount "on constitutional grounds," Abady stressed.
In an earlier statement on Saturday, the Stein campaign announced that the Pennsylvania lawsuit was dropped after the Commonwealth Court demanded a $1 million bond from the 100 state residents who had brought the suit backed by the Greens.
"Petitioners are regular citizens of ordinary means. They cannot afford to post the $1 million bond required by the court," attorney Lawrence Otter's letter to the state court said, according to Reuters.
"The judge's outrageous demand that voters pay such an exorbitant figure is a shameful, unacceptable barrier to democratic participation," Stein said, stressing "no voter in America should be forced to pay thousands of dollars to know if her or his vote was counted."
Stein also launched recount initiatives in Wisconsin and Michigan after a renowned computer expert alleged that the election results could have been hacked, according to the Wall Street Journal.
The Trump camp, in turn, pointed to Stein's failure to provide any evidence indicating that the state's electronic voting machines had malfunctioned.
"There is no evidence – or even an allegation – that any tampering with Pennsylvania's voting systems actually occurred," a complaint by Trump's lawyers read.
The recount efforts may dash the hopes of some Democrats, who believe finding irregularities or missing votes in all three states may be enough to reverse the presidential election results that saw Republican candidate Donald Trump prevail over Democrat Hillary Clinton.
In the meantime, the Stein campaign now appears to be falling short in their drive to raise $9.5 million to fund recount efforts in all three states. A fundraising page set up by her camp shows that the Greens had raised roughly $7 million as of Sunday.
The election results are expected to be finalized on December 19, with a vote of the Electoral College.
You can share this story on social media: