Building collapses, cars burned out, 3 responders injured in massive Massachusetts fire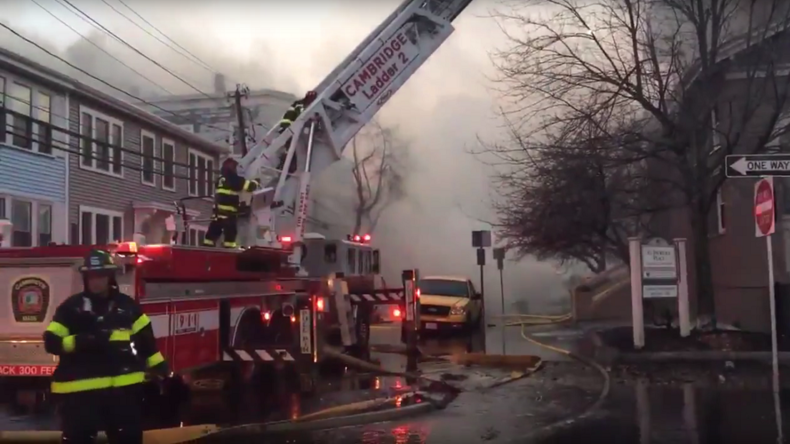 A massive 10-alarm fire is raging in Cambridge, Massachusetts, causing the collapse of one building while at least seven others continue to burn. Three responders have also been injured in the incident.
Cambridge Fire Department is battling the inferno with assistance from several other units as flames continue to spread due to high winds.
The State Fire Marshal has confirmed flames have spread to at least seven buildings, mostly three-story homes, and engulfed several cars, reported CBS Boston.
Two police officers and one firefighter have been injured in the incident. The extent of their injuries is not yet known, however.
The fire was reported just before 3 p.m. on Berkshire Street and has now reached a 10-alarm level.
It's believed the fire started in the building that collapsed, which was under construction, according to WCVB.
The fire appears to be spreading easily as the buildings in the neighborhood are very close together and strong winds are making conditions difficult for firefighters battling the inferno. Smoke from the fire can be seen billowing from miles away.
Power in the area has been shut down due to fears it could reach overhead wires and is expected to be out for most of the night. Dozens of people have been evacuated and alternative shelter has been made available.