Shocking method cures man's prostate cancer, doctors still 'figuring out how this works'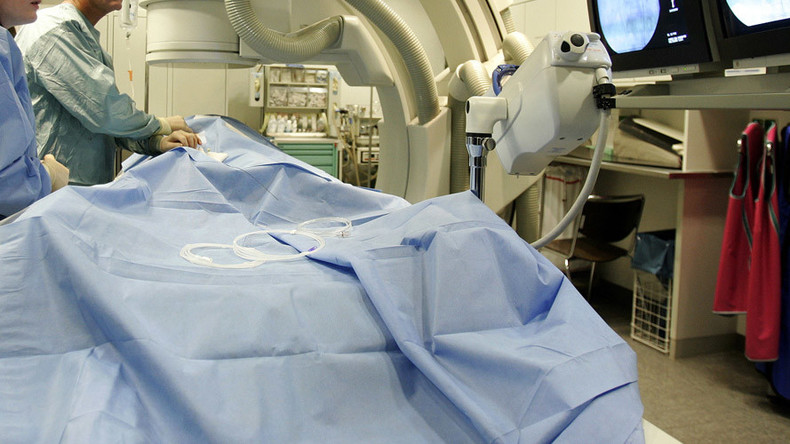 An experimental prostate cancer therapy could revolutionize treatment. By "shocking" tumors with large amounts of testosterone and then depriving it of the same hormone, doctors from Johns Hopkins University halted the progression of the disease.
A man with advanced prostate cancer decided to try an unconventional method, and he's probably glad he did. Doctors from Johns Hopkins University School of Medicine in Baltimore "shocked" his tumors with large amounts of testosterone, and he has been cancer free since.
The study was led by Professor Sam Denmeade, who told the Telegraph: "We are still in the early stages of figuring out how this works and how to incorporate it into the treatment paradigm for prostate cancer."
However, if the results from the test hold up through future testing, it could completely change how prostate cancer is treated. Traditionally, prostate cancer is treated by depriving the cancer of testosterone, because it was thought that the male hormones stimulate and fuel cancer cells, EurekaAlert! reported.
The test took 47 men through at least three cycles of exposing the cancer cells to extremely high doses of testosterone followed by a period of low levels of testosterone, which were caused by a drug that stopped the production of testosterone in their testicles. This treatment is currently known as bipolar androgen therapy (BAT).
Doctors used prostate specific antigen (PSA), a blood marker used to track prostate cancer levels in the men, to study the trajectory of the disease as it was treated. Denmeade said that the PSA levels fell for the majority of the 47 men, with one man with no trace of PSAs in his body.
Calling the results "unexpected and exciting," Denmeade is planning to take the study to the next level.
"If we find testosterone is superior then we would hope to move on to larger trials. Our problem is this is not a drug that is owned by a pharmaceutical company; it is generic testosterone. So moving forward is going to be difficult due to issues with finding funds to run a bigger trial," he said.
You can share this story on social media: