Ohio finally getting around to banning bestiality
Published time: 2 Dec, 2016 03:42
Edited time: 2 Dec, 2016 13:47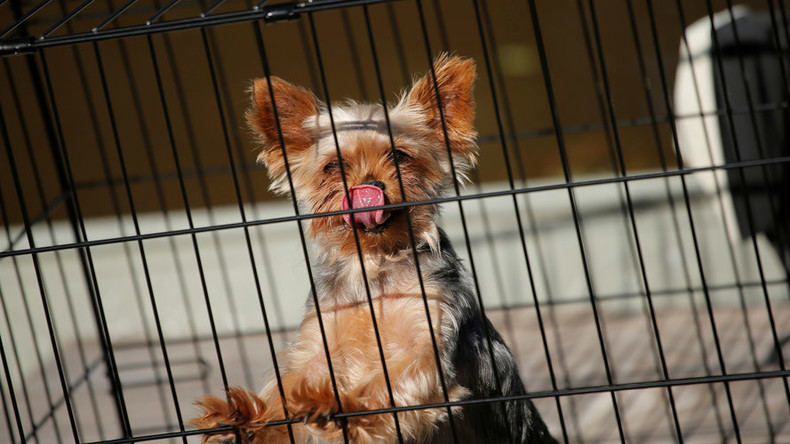 Sorry zoophiles, but Ohio state senators have unanimously voted to ban sex with animals. The bill still has to pass the state's house of representatives, but the Buckeye State is now a step closer to leaving the group of nine states where bestiality is still legal.
Many people were surprised to learn that Ohio's state senate voted 31-0 to make coitus with critters illegal on Wednesday. In fact, they were more taken aback to learn that the practice was technically legal, due to a lack of state laws prohibiting the act.
The birds and the bees with birds and bees is not a crime on a federal level, meaning states would have to create their own laws on the matter. Hawaii, Kentucky, Nevada, New Mexico, Texas, Vermont, West Virginia and Wyoming, the District of Columbia and Ohio lack state laws that prohibit sex with non-humans, according to the Animal Legal and Historical Center at Michigan State University.
The bill, SB 195, not only bans bestiality but will also ban the sale or purchase of animals for sex-related activities. As a result, animals in that kind of situation will be able to be seized and impounded. Should SB 195 become law, punishment would entail up to three months of jail along with a $750 fine. It also stipulates that offenders must receive psychological counseling.
One city did not feel like waiting. In June, Warren became the first in Ohio to make sex with animals illegal. While the law passed the city council, not everyone was thrilled with the attention it brought.
"It is not an epidemic in our city and it's not something that we've ever had to deal with in our 200-year history," Councilwoman Helen Rucker told WKBN, explaining that it could give outsiders the wrong impression of Warren.
The bill must be finalized by the Ohio House of Representatives by the end of the week in order for it to become a law before the end of the session.