ACLU sues US govt for making entire state of Michigan a 'border zone'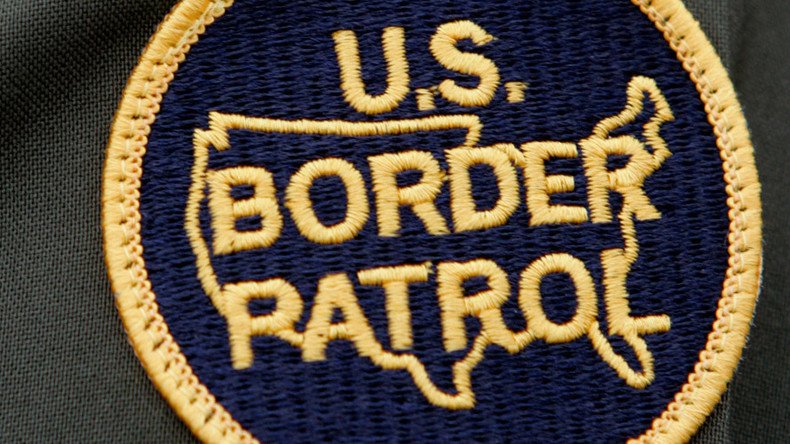 A lawsuit is accusing the US Customs and Border Protection (CBP) of turning the entire state of Michigan into a "border zone" where anyone can be detained and searched without a warrant, according to ACLU-Michigan.
The complaint is centered on the CBP's interpretation of a 100-mile zone regulation and how it is applied in Michigan, according to documents filed in Detroit federal court on Wednesday.
"CBP agents patrolling the 'border' could potentially subject anyone in Michigan – regardless of where he or she is within the state – to warrantless detention and search," the complaint said.
Under federal law, CBP agents can conduct warrantless searches of vehicles "within a reasonable distance from an external boundary of the United States…for the purpose of patrolling the border to prevent the illegal entry of non-citizens," the American Civil Liberties Union of Michigan (ACLU-Michigan) said in its complaint.
Michigan borders four of the five Great Lakes, although Lake Michigan is not on the international border. Many parts of the state are technically more than 100 miles from Canada.
Federal authorities have said checkpoints elsewhere within the nation's 100-mile border zone are crucial to catching human and drug smugglers who illegally cross into the US.
Through a Freedom of Information Act (FOIA) request, the ACLU sought documents about Border Patrol enforcement policies in the state between 2012 and 2014 from the Department of Homeland Security and CBP.
Though a single document was received, the ACLU accused the agencies of violating the provisions of the FOIA request with a late and insufficient response. The documents would show stop and detention records, apprehension logs and complaint records.
The single document they received was a heavily redacted Border Patrol apprehension log. From data culled from the log, the ACLU and its co-plaintiff, the Michigan Immigrant Rights Center, saw almost one in three, or 31 percent, of people apprehended by Border Patrol were US citizens, and over 63 percent of those apprehended had been stopped by other law enforcement agencies before their CBP encounter.
The ACLU told the Detroit Free Press that the documents will show how far from the international border the stops are happening, why agents are processing so many US citizens, and what percentage of stops involve people of color and thus whether the agency is engage in racial profiling.
"Without the release of all the documents plaintiffs have requested, the public will remain unaware of the impact of the Border Patrol enforcement operations being conducted in Michigan, and of the extent to which the Border Patrol is conducting warrantless detentions and searches throughout the entire state," the complaint stated.
You can share this story on social media: