Astronaut Buzz Aldrin airlifted from South Pole due to health scare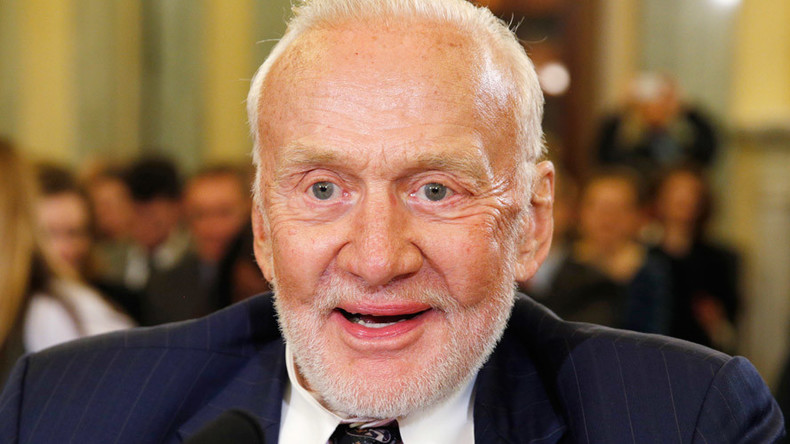 Former astronaut Edwin "Buzz" Aldrin, one of the first men to walk on the moon, was evacuated from Antarctica due to a medical emergency. The elderly space explorer was visiting the South Pole as a tourist. He is recovering in New Zealand.
Initial reports merely said Aldrin's health had "deteriorated" during the visit. The former astronaut is 86. He "currently has fluid in his lungs but is responding well to antibiotics and being kept overnight for observation," his manager, Christina Korp, said on Thursday.
Korp described Aldrin as "in good spirits."
Aldrin was airlifted from the South Pole to McMurdo Station by a special, ski-equipped LC-130 cargo plane, flown by the 109th Airlift Wing of the New York Air National Guard. The evacuation was organized by the National Science Foundation, which operates the US Amundsen-Scott Station at the South Pole.
From McMurdo, another flight took him to Christchurch, New Zealand.
Aldrin was part of the Apollo 11 crew, and the second man to set foot on the moon in 1969. He was visiting Antarctica as part of a tour group organized by a company called White Desert, one of the licensed international Antarctic tour operators.
The former pilot of the Apollo 11 lunar module retired from NASA in 1971, and has since been a vocal proponent of space exploration. In December 2003 he criticized NASA's plans to return to the moon as "reaching for past glory," but advocated a manned mission to Mars in 2013.