VA dentist may have infected veterans with HIV, hepatitis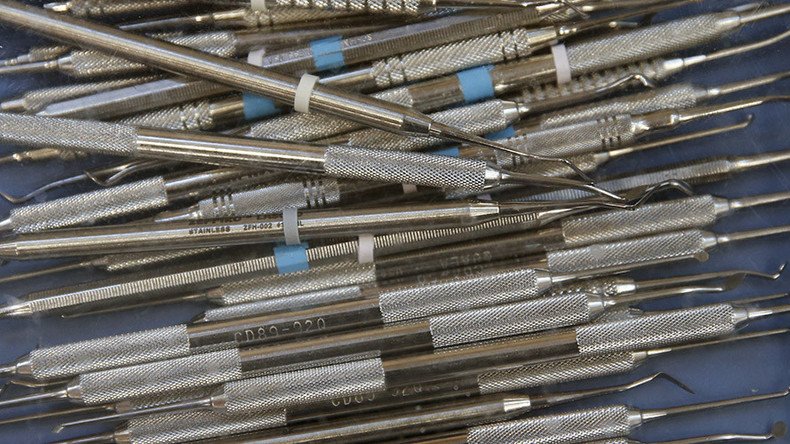 A dentist put nearly 600 veterans at the Veterans Affairs Medical Center in Tomah, Wisconsin at risk of blood-borne diseases such as HIV and hepatitis B and C after failing to follow standard sanitation procedures. The VA is now offering free screenings.
The Department of Veterans Affairs (VA) announced Tuesday that a dentist's failure to use sterilized equipment put close to 600 patients at its Tomah hospital at risk of diseases like HIV or hepatitis. While there have been no reports of infections since it was reported on October 20, the VA has pledged to provide treatment to any veterans that are found to be infected.
The screenings were announced after a dentist hired in October 2015 was discovered to be reusing drill bits without proper sterilization, while the VA requires dentists only use each drill bit once, the La Crosse Tribune reported.
"He brought in his own [dental] burs and cleaned them with Virex solution, salt and a wipe which is nothing we endorse," Victoria Brahm, the center's acting director, said at a press conference. In fact, that practice has not been standard procedure for quite some time.
President-elect of Wisconsin's Dental Association, Dr. David Clemens, told WKBT, "When I first started doing dentistry in 1980, that was considered acceptable." However, he explained that dentists have since been required to put reusable tools through an autoclave for sterilization.
The problem was only brought to the VA's attention after the dental assistant he normally worked with was replaced by a different assistant who reported it to the dental chief. The dental assistant that regularly worked with the doctor is under investigation by the VA administration for not bringing the practice to their attention.
The dentist was removed the day following the report and has been placed on administrative duties while the dental licensing board in Texas reviews the case for potential criminal charges.
In the meantime, the VA has begun contacting the 592 patients the doctor saw since he started working with the VA in October 2015. So far, only 54 of them received crowns or bridges which require use of dental burs. However, the VA is trying to be transparent, according to Bahm who said the VA is "taking extreme measures."
You can share this story on social media: