Woman opens emergency exit door, jumps off plane (VIDEO)
Published time: 29 Nov, 2016 18:19
Edited time: 1 Dec, 2016 08:53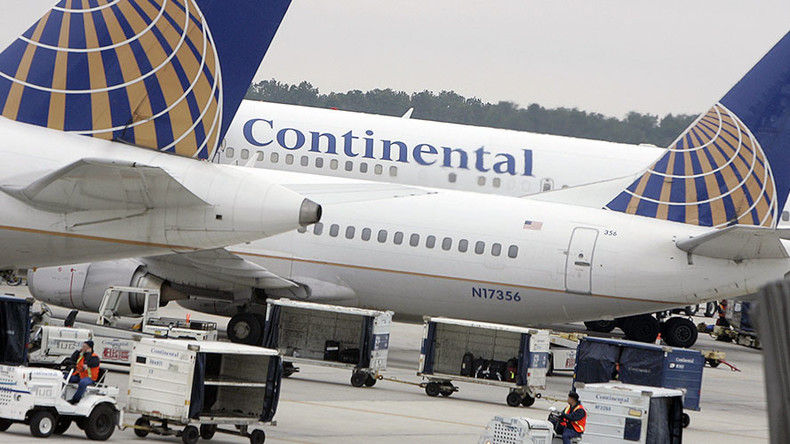 Passengers on a United Airlines plane taxiing in Houston were shocked to see a woman open an emergency exit door and jump out onto the runway. The reasons for her leap are unknown.
"I look over and sunlight and I just see a figure essentially step out of it," said Hampton Friedman, a passenger, told KHOU. He was sitting across the aisle and posted a short video of the open door.
The United Airlines flight had just landed in Houston from New Orleans and was taxiing toward its gate at the George Bush Intercontinental Airport when the bizarre incident happened Monday afternoon.
According to another passenger, the woman didn't say anything before opening the door. She walked along the wing of the plane before leaping 15 feet to the ground.
While authorities chased the woman down and investigated, passengers sat on the runway over an hour wondering why.
One passenger said he at first worried the woman left something on the airplane to hurt others. FBI agents who investigated the case said that wasn't the case.
The woman was not identified but was treated for non-life threatening injuries. She was also not charged but was taken away for a psychological evaluation.
"I've flown all over the world and I've been on lots of really long flights and I've never experienced anything like this," another passenger, Cathy Cole, told KHOU. "I have no earthly idea why she would want to do that."