Recount won't 'transform' election result – Sanders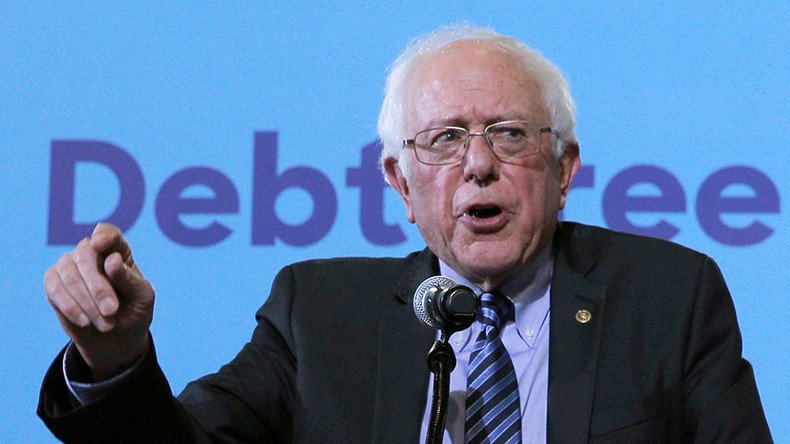 Bernie Sanders supports a recount of election votes in key states despite admitting it will not change the results. Speaking to CNN, Hillary Clinton's former rival said there was nothing wrong with going through the process.
"I don't think that Hillary Clinton — who got 2 million more voters than Mr. Trump in the popular election — thinks that it's going to transform the election, but do people have a legal right to do it? Yeah, we do," Sanders told CNN.
Sanders admitted Clinton would not be sworn in as president despite having won the popular vote "and I think on the surface that's a little bit weird," he said.
Sanders' comments come after the Clinton campaign joined Jill Stein in an effort to have several recounts carried out after reports of possible voting discrepancies.
READ MORE: Clinton campaign backs Stein effort to ensure vote recount is 'fair'
President-elect Donald Trump took to Twitter to express his anger at Clinton's decision, calling the recount a "scam" and accusing millions of people of voting illegally.
Sanders defended the recount, saying Stein's Green Party had a "legal right" to do it. "No-one expects there to be profound change, but there's nothing wrong with going through the process," the Vermont Senator said.
Results would need to be overturned in all three of the states to change the outcome of the election.
"Regardless of the potential to change the outcome in any of the states, we feel it is important, on principle, to ensure our campaign is legally represented in any court proceedings and represented on the ground in order to monitor the recount process itself," Clinton's lawyer Mark Elias said in a post on Medium.
You can share this story on social media: