'Parts Unknown' indeed: Did transsexual porn air on CNN in Boston?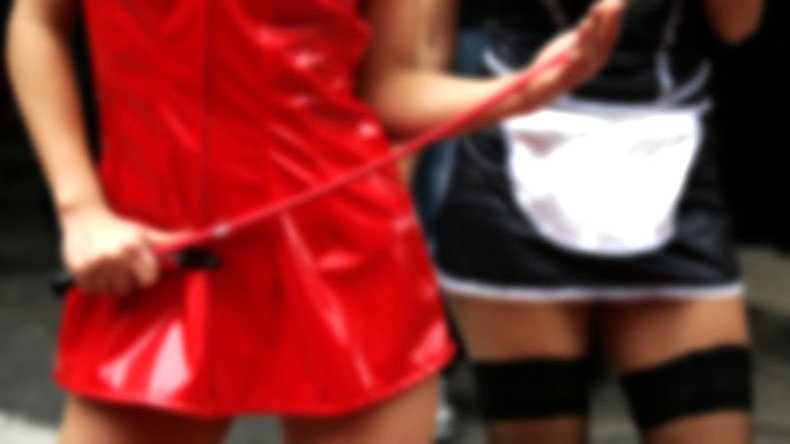 One CNN viewer in Boston, Massachusetts expecting to see 'Anthony Bourdain: Parts Unknown' on Thanksgiving night was instead treated to 30 minutes of hardcore pornography, but it appears no one else had the same problem, despite media reports.
X-rated programming was allegedly seen by a Boston-area RCN cable subscriber, who tuned into CNN at 11:00pm ET on Thanksgiving. That viewer posted photos on Twitter, which ended up starting a media firestorm that spread false or misleading details.
RCN and CNN initially played the blame game over the mishap.
Jeff Carlson, senior VP and general manager of RCN Boston, said the cable operator was "in the process of researching this incident but see[s] no evidence our CNN network feed was compromised last evening in Boston,"Variety reported.
But in one early statement CNN said RCN was at fault:
"The RCN cable operator in Boston aired inappropriate content for 30 minutes on CNN last night. CNN has asked for an explanation," a CNN spokesperson told FOX411 (Fox News's entertainment division).
CNN later followed that statement with clarification that denied any service interruption, as had been suggested on Twitter.
"Despite media reports to the contrary, RCN assures us that there was no interruption of CNN's programming in the Boston area last night," CNN said.
The claims originated from photos posted by Twitter user @solikearose, going by the name Rose, who told BuzzFeed on Friday that she "wanted to see if anyone else in Boston had been affected."
Much of the media reported on the viral story, some stories assuming hundreds of thousands of turkey-stuffed TV watchers were affected.
Rose insists she's telling the truth, sharing screenshots a chat with her cable provider's customer service with BuzzFeed. She was reportedly told to reset her TiVo box, which worked to get rid of the porn and restore CNN's programming.
"People [accused] me of faking the story and creepy men sending me dick pics and sexual messages," Rose said.
Social media delightfully reacted to the snafu that affected the "Worldwide Leader in News."
The incident also provides some insight into exactly how a fake news story can spread on the internet. Stories about the mishap sat published but unverified for hours.
You can share this story on social media: