2 dead, 4 injured in shooting at crowded park in Kentucky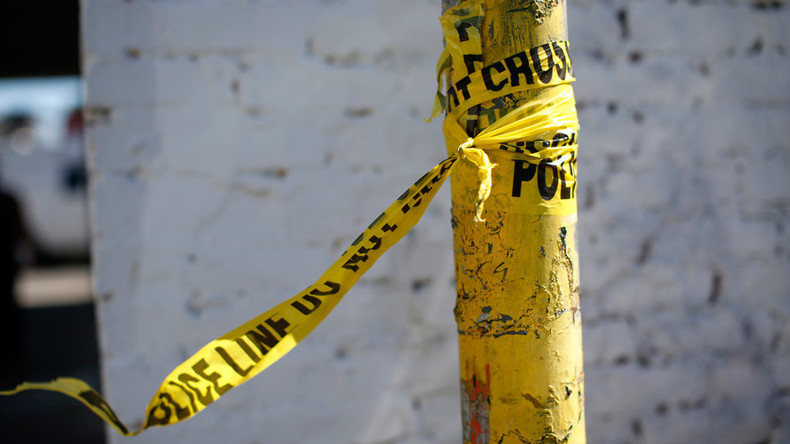 Two people have died following a shooting at a crowded park in Louisville, Kentucky, during an annual Thanksgiving series of youth football games.
The fatal shootings took place at Shawnee Park in Louisville, which had been hosting the annual "Juice Bowl", a Thanksgiving tradition that goes back decades.
The shots were first reported at 1:51pm local time. Louisville Metro Police Department confirmed that two men were killed and four more people have been left injured.
Police spokesman Dwight Mitchell revealed to reporters that the four survivors suffered non-life-threatening injuries.
No one has been arrested in connection with the shootings.
Mayor of Louisville, Greg Fischer, who had been attending the Juice Bowl at the time, has called on anyone with information about the shootings to come forward.
In a series of tweets, he expressed his condolences to the families of the dead and described a rise in homicides within the city as "alarming".
Local media is reporting that that police blocked off a large portion of the park after the shooting. However, at least one game continued.