Fire rages in Chicago's Old Post Office, major building in downtown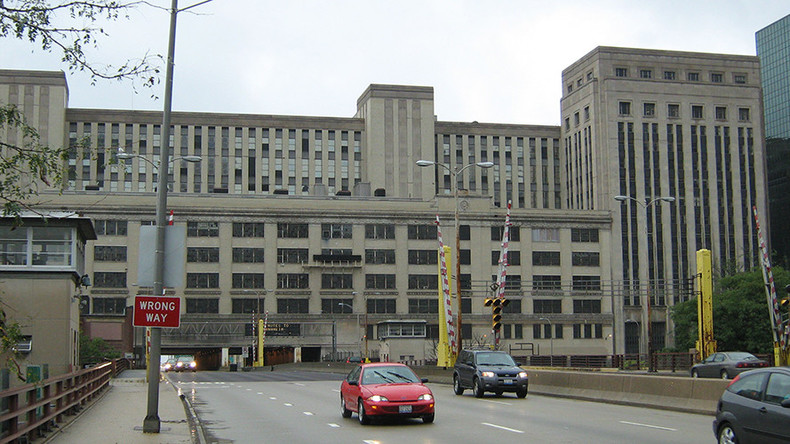 A two-alarm fire has broken out at Old Main Post Office building in Chicago, Illinois. Flames are reported on multiple floors of the vacant building, which is set for renovation.
Thick black smoke can be seen rising from the building from several blocks away.
Both directions of the Eisenhower Expressway, also known as Interstate 290, is closed, as the highway runs underneath the building.
There are reports of glass falling from the building to the pavement below, according to Illinois State Police. There have been no reported injuries, the Chicago Fire Department said.
The fire is believed to have started on the fourth floor, WLS reported.
There have been multiple fires at the historic structure, including one in November 2014. That blaze was believed to have been caused by trains running underneath the 2.7 million-square-foot Art Deco building.
The building has been vacant since the US Postal Service moved out in the mid-1990s. At the beginning of October, 601W Companies received the first building permit in its planned $500 million overhaul of the abandoned structure, Curbed Chicago reported. The city approved the five-year renovation plan in July.
The renovation will turn the Old Post Office, which 601W bought from an absentee owner for $130 million in July, into an office space with a rooftop deck and a riverfront plaza. The long-time owner, Bill Davies, died in the middle of the deal.
Davies bought the building in 2009 for $24 millions with promises of redevelopment, but never followed through on those plans.