Gold mining banned for 30K acres near Yellowstone National Park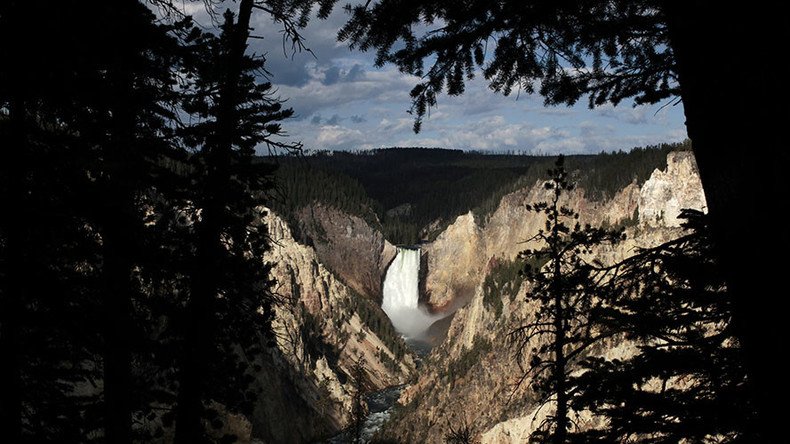 The 30,000 acres of US Forest Service land, originally slated for gold mining, will be protected under a two-year ban issued by the Obama administration. The site was close to the northern entrance of Yellowstone National Park.
With just 60 days left for the Obama administration, the ban will be in effect while the Interior Department conducts an environmental review for potential banning development for 20 years.
"There are good places to mine for gold, but the doorstep of Yellowstone National Park is not one of them," said Secretary of the Interior, Sally Jewell, who announced the ban in Montana on Monday. "[Today's] action helps ensure that Yellowstone's watershed, wildlife and the tourism-based economy of local communities will not be threatened by the impacts of mineral development."
Yellowstone National Park was the first to become protected area and designated a national park in 1872.
The interior secretary said the surrounding National Forest lands are home to thousands of elk, mule deer, moose, bighorn sheep, pronghorn and bison that migrate from winter ranges in Wyoming, Montana and Idaho.
Earlier this year, the Yellowstone Gateway Business Coalition, which represents 250 area businesses, requested that the federal government consider suspending new mining claims in the area.
A Canadian company, Lucky Minerals, had applied to explore for gold and other minerals north of Yellowstone, while Spokane, Washington-based Crevice Mining Group was seeking to explore for gold near Jardine, just over Yellowstone' northern boundary. Both areas have a history of mining but are increasingly seen as important for wildlife migratory routes to Yellowstone.
The new ban doesn't affect valid prexisting claims. While the ban is in place, the agency will conduct an environmental review to determine if the land should be withdrawn for a period of 20 years. During the review comments will be invited from the public, tribes, environmental groups, industry, state and local government as well as stakeholders. A 90-day public comment period will end February 20, 2017.
A long-term ban would require congressional approval.
Interior officials last week blocked new oil drilling in the Arctic Ocean and cancelled 25 oil and gas leases in western Colorado and 15 in northwestern Montana on sacred land bordering the Niitsitapi Blackfoot Tribe.
"This is the right action to take on behalf of current and future generations," Jewell said in a statement. The settlement would protect the area's "rich cultural and natural resources and recognizes the irreparable impacts that oil and gas development would have on them."
The issue dates back to the 1980s, when the Reagan administration granted oil and gas exploration leases in the area for as little as $1 per acre. Critics have accused the government of failing to consult with Native American tribes, conduct environmental impact evaluations or review the cultural value of the land.
In 1997, the US Forest Service placed a moratorium on any new oil and gas exploration in the region, leaving the leaseholders in legal limbo. Congress removed the area from mineral development in 2006.
The Obama administration has been seeking to wrap up any outstanding lawsuits over land management pertaining to Native American tribes.
At the end of September, the Interior Department announced settlements with 17 tribes, worth nearly $500 million, over mismanagement of tribal lands.
Republicans and industry representatives have criticized the Obama administration's eleventh-hour actions to limit development and promised to seek their reversal once Obama leaves office.
During his campaign, President-elect Donald Trump vowed to streamline permits to drill for natural gas and oil on federal land.
You can share this story on social media: