SpaceX seeks lift-off for global satellite internet network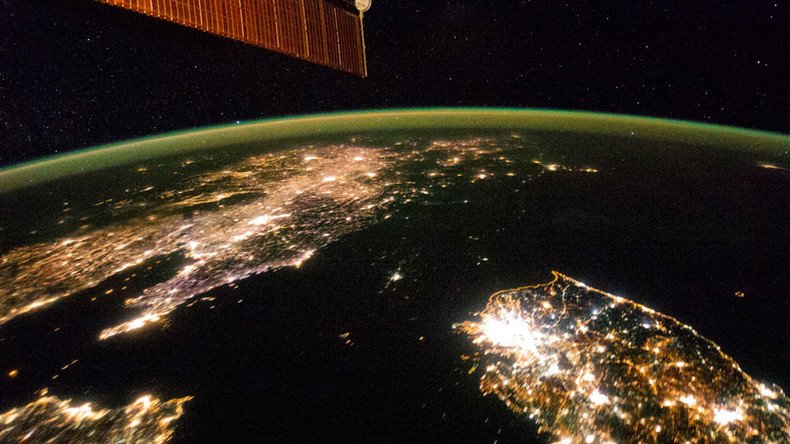 SpaceX has officially asked the US government for permission to launch a global internet service, powered by thousands of satellites placed in Earth's orbit.
"[SpaceX] seeks operating authority (i.e., approval for orbital deployment and a station license) for a non-geostationary orbit satellite system in the Fixed-Satellite Service," the SpaceX application to the US Federal Communications Commission (FCC) states.
SpaceX plans to deploy a huge constellation of some 4,425 satellites to create high-speed internet coverage for the entire planet. Earth is currently orbited by some 1,400 satellites.
The satellites, which will weigh 386kg each and have an operating lifetime of five to seven years, will operate at a variety of altitudes well above the International Space Station (ISS), but below geostationary satellites. They will be much smaller and will be stationed much closer to Earth than the large communication satellites currently in operation.
"The SpaceX non-geostationary orbit ('NGSO') satellite system (the 'SpaceX System') consists of a constellation of 4,425 satellites (plus in-orbit spares) operating in 83 orbital planes (at altitudes ranging from 1,110 km to 1,325 km), as well as associated ground control facilities, gateway earth stations and end user earth stations," SpaceX said in technical documents accompanying its application.
"The system is designed to provide a wide range of broadband and communications services for residential, commercial, institutional, government and professional users worldwide," the documents state.
SpaceX is looking to start the project in stages. The plan outlined in the application provides for the launch of 1,600 satellites in the first phase, half of which would broaden and improve internet coverage over the United States, including Puerto Rico and the US Virgin Islands.
If the first stage proves successful, SpaceX will launch the remaining satellites.
"Once fully deployed, the SpaceX system will pass over virtually all parts of the Earth's surface and therefore, in principle, have the ability to provide ubiquitous global service," SpaceX said.
The initiative was first announced by SpaceX CEO Elon Musk in early 2015. Musk estimated that it would take about five years and $10 billion to set the project in motion. This latest application, however, does not provide a cost estimate for the plan.
SpaceX isn't the only company with ideas for a satellite-provided internet service. Facebook recently shelved its half-a-billion-dollar plan for global internet through satellites, although it still harbors hopes of delivering free internet access via solar-powered aircraft. Earlier this year, satellite internet startup OneWeb, a project backed by Airbus and Virgin, said it plans to put some 700 internet-providing satellites in orbit by 2020.
READ MORE: Branson sees 'sexy space hotels' orbiting Earth & offering trips around Moon

This summer Boeing also asked the FCC for a license to launch and operate a network of 1,396-2,956 low-flying satellites for internet coverage.
South Korean tech giant Samsung expressed interest in the idea last year, but has not taken it further yet.
Musk announced he would apply for permission to launch the satellite program back in September, but the application with the FCC was only filed this week. If green-lighted by the FCC, SpaceX will still have to gain approval for network operations from the International Telecommunication Union. Musk said, however, that testing of the satellites may start as early as next year.
You can share this story on social media: