'Not appropriate': US rejects ICC report alleging war crimes by military, CIA in Afghanistan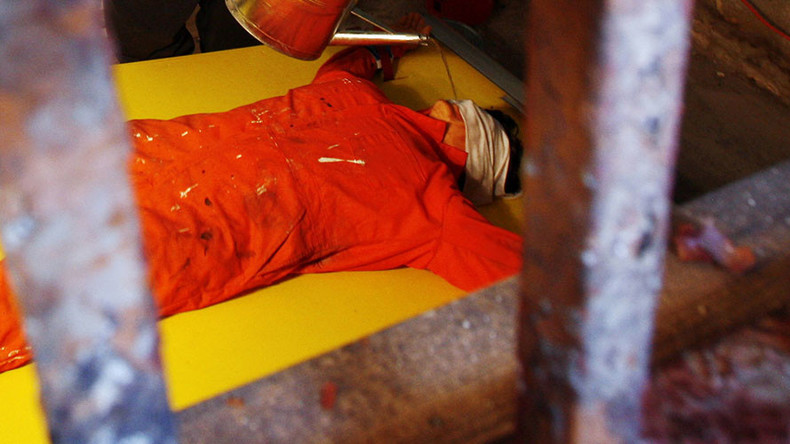 The US has dismissed the ICC's investigation of potential war crimes committed in Afghanistan as being not "warranted" or "appropriate." Washington praised its own "robust" system of accountability, saying that it does not fall under the ICC's jurisdiction.
"We do not believe that an ICC examination or investigation with respect to the actions of US personnel in relation to the situation in Afghanistan is warranted or appropriate," US State Department spokeswoman Elizabeth Trudeau said Tuesday, referring to the International Criminal Court's preliminary probe of alleged wrongdoing by US personnel.
In a report issued Monday, ICC Chief Prosecutor Fatou Bensouda said there was "reasonable basis to believe" that the US Army and the CIA committed actions and resorted to interrogation techniques "amounting to the commission of the war crimes of torture, cruel treatment, outrages upon personal dignity, and rape."
In doing so, the US might have violated several provisions of Article 8 of the ICC Rome Statute, Bensouda said.
However, in Washington, those allegations have not been taken seriously, first, because the US is not part of the Rome Statute, and second, because of its own system, to which Trudeau referred extensively in her comments.
The State Department noted that the US is "deeply committed to complying with the law of war," but stressed that it has its national system of investigation and accountability, which is "more than sufficient."
At the same time, Trudeau refused to make examples of cases when US personnel were held accountable, instead redirecting that question to the Department of Defense.
"On specific investigations on issues like that, especially the ones in this report, I am going to have to refer you to the Department of Defense," she said. "We have made public reports on detention operations, we have extensively examined our own activities, we have been as transparent as possible."
John Kiriakou, a CIA whistleblower, has told RT that he does not believe there will be justice in this case.
"Not unless a judge somewhere in the western world has the guts to file charges. With that said, those charges need to be filed from top down and I am taking about George W. Bush, Dick Chaney and several different CIA directors, etc. That's where justice needs to prevail," he said.
The CIA has faced allegations of torture before. In December 2014, the US Senate issued the so-called "torture report." It revealed that CIA officials concealed a post-9/11 torture program from both the government and public, most notably by distorting records of interrogations, which used far more brutal methods than they let show.
At the time, Republicans fired back at the report and its Democratic authors, saying that the Senate's findings were politically biased. Generally, they saw the CIA's detention program not as torture, but as a vital tool that saved lives and played a role in weakening al-Qaeda.
Thus, in December 2014, former Vice President Dick Cheney said: "Waterboarding the way we did it, was, in fact, not torture."
"I'd do it again in a minute," he added.
Last year, the Department of Defense responded to the allegations, saying that it already had conducted nearly 200 investigations of detainee abuse, which led to prosecution or disciplinary action against "hundreds of service members" for "misconduct and mistreatment of detainees."
You can share this story on social media: