37yo Michigan mom dies in county jail after pleading for help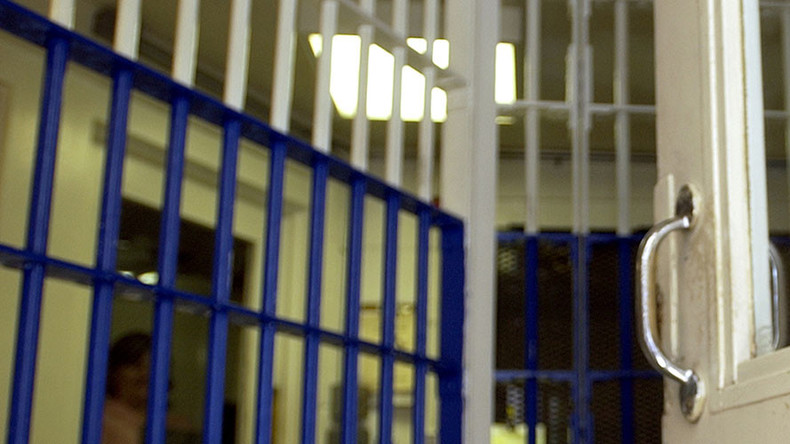 A mother who was to spend 30 days in Macomb County, Michigan jail for failing to pay child support died in her cell 12 days into her confinement suffering from a virus and failing to get proper medical help.
Videotaped statements from witnesses about Jennifer Meyers' death allege prison guards ignored the woman's constant pleas for help. Her death follows a similar death at the jail two years ago.
Jennifer Meyers was found dead in her cell on day 12 of her 30-day sentencing, allegedly from a virus which progressively worsened during her incarceration.
Inmates said despite her constant pleas for help, Meyer went from sweating to being too sick to get off of her cot in just days.
The statements were part of a civil lawsuit into the death of the 37-year-old mother on July 7, 2013.
Even though she complained of pain, neither the Sheriff's Department guards nor the privately contracted medical staff allowed her medical assistance.
"Obviously, when somebody comes in to the jail, the punishment is being there," Robert Ihrie, the Meyers family's attorney told WDIV.
Ihrie filed a federal lawsuit in September and said she had died due to sepsis, an infection that destroys organs and accused the jail and a private medical company of violating Meyers' constitutional rights. The suit claims guards and medical staff failed to see Meyer's condition was deteriorating over time.
WDIV obtained the exclusive video statements from two women who were inside the jail, and information from the people who found Meyers' body.
"Nobody ever came in to check on her and see if she was OK," a witness told WDIV.
"She wasn't easting. She wasn't drinking."
Allegedly her calls for medical help were ignored and she was never taken to the hospital.
"We've got to check her pulse, and she went like this, she is ice cold," a witness said, according to WDIV. "She wasn't responding to me, and the minute I touched her she felt like she was in a meat freezer."
The Meyers family is searching for answers as to why their relative was never taken to the hospital. The family is also suing the country for negligence.
Meyers is not the first death at the Macomb County Jail.
In 2014, Daniel Stojcevski, 32, died while he was in custody for 16 days over failure to pay traffic tickets fines of $772.00.


Stojcevski allegedly suffered acute drug withdrawal while in custody, was rushed to hospital with respiratory issues but died. He had lost 50 pounds while in custody over a two-week period.
His family filed a federal lawsuit claiming he was denied prescribed doses of methadone, Xanax, Klonopin and oxycodone. The Justice Department declined to pursue a criminal investigation, citing lack of evidence.